Learning is fulfilling. Nowadays, the trend is toward creating courses that do not require participants to travel to classrooms and other venues, face-to-face, in order to learn. These are known as online courses.
More and more individuals are inspired to create online courses. In fact, creating a successful online course is now easier since everybody can make it from an online course platform and an online course marketplace like KLEQ.com. Such resources can help online instructors and online course creators improve their marketing strategy through free courses which attract audiences who are hungry to learn.
According to statistics published on TechJury, the online learning or e-learning market worldwide is predicted to be at $325 billion worth in 2025. Overall, the e-learning market in the United States is seen to grow by $12.81 billion from 2020 to 2024.
Alongside other courses, the most popular online courses today include a course description and course title that tackle machine learning, computer science, programming, career development, and financial markets.
Having said this, some businesses are challenged on how to sell online courses. This is why we prepared this step-by-step and detailed guide on how you can create and sell online courses that generate revenue from online communities. 
The Basics
To be successful in selling online courses, you will need first to find your target audience. This is prior to offering them on your online course platforms.
Beyond finding out how much money you can make with these courses, among the key things or examples of information you need to know include the places they frequent, their queries, and how you can reach out to them.
Once you have enough information, the next step is all about building trust. The secret? Provide your learners or your target audience with the details they are looking for. Be sure to present your knowledge well.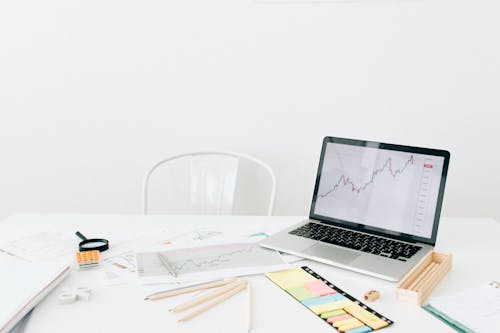 Creating Your Brand
Part of the basics when you want to sell your online courses triumphantly is building your brand. Right at this moment, we are going to tell you that you need a website, traffic to the website, and the so-called "lead magnet."
You also need to develop your email list. Many of today's most successful course creators started as bloggers. Once they were able to provide themselves with the platform, they started adding the course, selling them, and mind you, they sell like pancakes.
A platform is important for your first online course. This will be the foundation of your course creation toward having a profitable course. Do not fall into the trap of losing interest in the marketing of your online course, where others do, which is why they stop midway in the selling of their online course.
Launching The Online Course On Your Platform
We have previously talked about having a platform for your online course. You can create your course platform with the help of a credible learning management system. Several learning management systems offer free plans when getting started with your online course platform.
Among the things you need to consider in your online course platforms, apart from the online 
course, are giving your audience access to the course, taking payments, and a whole lot more. These include your shopping cart, marketing tools, and other add-ons. You will also be required to take care of your domain name, hosting account, and the email marketing solution that connects to them.
Furthermore, it is important to make sure you can review the features when choosing the best platform for your online course creation. Once you are complete with your online course creation, the next step is the sales process.
Though the sales process comes in second in this article, it is advisable that you get started with your sales process even before the course creation is complete. Otherwise, you might experience challenges between the launch and when your profitable online course is already running. When you get started with the sales process early on, you will get more luck when it is time to sell courses online.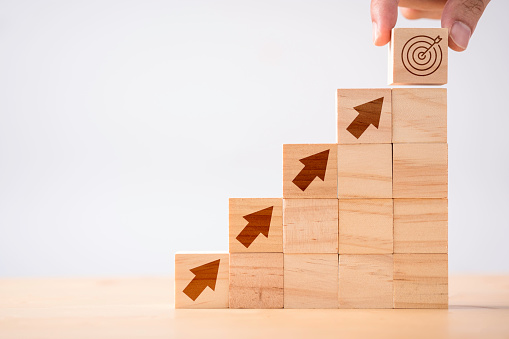 The Sales Process 
The three most important sales process elements for your successful online course are your sales page, lead magnet, and email marketing sequence.
Sales Page
Otherwise known as your landing page, the sale page includes the link to your checkout page, where your prospect makes the payment as they enroll in your course.
Your sales page also helps your prospects see the course coverage and how it will transform them at the end of the course. You may also include your unique selling point or USP, as this will let you sell online courses better.
This page may also include information about the instructor, a money-back guarantee, materials such as whether there are coaching or reference books, testimonials, and so much more.
The sales page also includes a nice and easy-to-understand checkout page. This comes after your prospects click on the link to buy or enroll in the course.
After they pay from the sales page, your prospects need to be brought to a thank you page, letting them know their order has been processed and that they will have an incredible time.
Lead Magnet
Usually, to enjoy great success when you sell online courses, you need to give prospects a reason to opt-in and receive more information from your business, even if they are not enrolled yet. Be wary that it takes people a while to get comfortable with you and your business before they pay for the course. This is possible with a lead magnet.
Once you have their email address, start sending follow-up emails. In this way, you are not only reaching out to people who saw your site recently but even those who chanced upon it several months ago.
The Beginning of Your Sales Funnel
The start of your sales funnel can be your lead magnet. This could be a PDF report, a collection of articles, podcasts, or video. The list is endless.
You may even create a lead magnet that previews your online course. Never be afraid of offering various lead magnets, plus funnels for selling online courses. Your prospects do not start at the same place. With multiple lead magnets, they can customize what they want to enroll in.
It's a great start to present them with trial offers or preview videos where they don't have to pay for anything. They don't necessarily need to be on your sales page, but you can send these to their emails. You may also send them login information to the online course you offer so you can let them preview the course.
With video previews or trial versions, you can let them see some parts of the course and understand what it will be for them as a whole. Then, you can entice them to get enrolled.
If you're thinking about getting these started with your online course, several online course platforms do everything for you. Sit back and relax. Remember, you need to disable access to portions in your online course, or you are losing money. This does not take time.
Once they opt-in, you have their email addresses, and it will be easier to follow up with your prospects. This is why you need an email sequence, which we will tackle next.
Email Sequence
When you sell online courses, it's good that you update your prospects to the course price or the course outline, for one, via platforms like a Facebook group or a good sales page. But for you to attract potential customers, you need email sequences.
The first email sequence is for those who have enrolled in your course. Online course creators must have this, welcoming them into the course and walking them through it.
The second email sequence is part of the funnel. You need details that will entice them from being prospective customers to new customers or students in your course.
The Launch Strategy
To be presented here are two major ways on how you can successfully launch your online course. The first is your evergreen strategy, and the second is the open/close cart strategy.
Evergreen Strategy
In the evergreen model for online courses, the course is available for sale, always. But to learn about the evergreen strategy, online course creators should get a preview of the other type, which is the open/close cart strategy, so they can make a profitable course.
So what is the open/close cart model all about? 
This particular strategy gives people a deadline to buy, including availing of the course right now since they can get it for a lower price for a limited time.
You can utilize a lead magnet for this, and once they opt-in, you can start offering them the promotion. To add a flair, you may even add a countdown that they can access via their emails as you sell your online course before the sale closes. However, it has been said that this sales model is more on the aggressive side and is not for every business.
This is when the evergreen strategy does its work. Here, you sell online courses without a deadline, like your prices are all year-round. However, this does not say you cannot offer promos during Black Friday or Christmas, but offering the online courses at a sale price must be limited. You sell your online courses at the same price tier year-round.
The evergreen strategy is effective since it gives your prospects access to your online course whenever they want, without pressuring them of a deadline to grab the course of the online business at the lower prices while the promos run.
Open/Close Cart Strategy
You learned tidbits about the open/close cart strategy earlier, and despite its limitations, many businesses are making millions of dollars with this model. Not banner ads, these are great elements of the sales page of your online school or your online course business, from preparing it to launching it big.
The open/close model may require more work on the business end, but it can provide great results with your profitable online course.
For instance, you tell your subscribers about a great deal with your online course and why they should enroll at this given time. This strategy is great because you obtain a "beta testing" group for the online course. This course creation process involves offering the course for less than the price.
If you are not into pre-selling your course, you can sell courses online with your first batch of clients; in such a way you provide them with more focused coaching, then you get feedback right as your launch the course.
Another option is where you are not preselling your course, but you spent the last month or two creating it. Now you want to give it a try with your first batch of clients. So you offer them more coaching or more one-on-one time with you, and you get feedback as you launch.
Creating online courses in this way also works because you can get feedback from your first buyers. Remember, spending your time with your online course creation is not enough. To ace your online course creation, what you need is a strategy such as these two you learned about. It is time you get started selling online courses effectively right now.
Getting Traffic
Similar to selling products, among the challenges you will encounter when selling online courses as a course creator is getting traffic. You have earlier learned some of the ways to entice prospects and buyers into your course. This time, we will take it further and more in-depth, that is, obtaining traffic. There are various ways to get traffic.
Paid Traffic
With paid traffic, you pay by the visitor. One of the advantages of this type is typically not needing to create any additional content.
Among the primary sources for this kind includes Facebook Ads and Google Adwords.
Paid traffic is also quick and can work on autopilot. However, to give you a better perspective, there are limitations to paid traffic. They include not having long-term effects, rules that often change, the high costs of ads, and the need to watch conversions closely.
Free Traffic
Free traffic may come from social media, question-and-answer marketing, content creation, and outreach.
This type of traffic lets you create more content, whether the big ones or the bite-sized ones. Though free traffic generally takes longer to generate than paid, there are various advantages from this. It includes the option to outsource if you have the resources and thus, incurring no expenses if you decide to perform it yourself, the opportunity to leverage your time, and being great for the long-term.
Know that like paid traffic,free traffic also has its setbacks, such as:
taking longer to acquire traffic,
not being targeted as paid traffic, 
and difficulty of tracking conversions.
Succeeding In Selling Your Online Courses
When your online business wants to go about selling online courses most successfully, there are particular strategies you can implement.
If you want to launch a successful first online course, there are elements you need to ensure to be part of your online courses.
Pillar Content
Selling online courses may at times involve you creating pillar content for your online courses.
Pillar content is the type of content that provides a complete and detailed answer to a question a user may be looking for with the given topic. Specifically, it is designed to offer value for the reader, not to mention to rank higher in search engines.
Among the benefits include providing your business with more relevant content, offering a more upfront and purposeful preparation, and giving overall consistency. Selling online courses can be complicated, so you need pillar content to grab the attention of your target audience.
Search Engine Optimization
Search engine optimization or SEO is pertained to as the process of enhancing the quality or quantity of your website traffic to a site or web page from search engines. It delves into targeting unpaid traffic more than paid traffic.
To implement SEO strategies with your online courses, you may create free content or previews that feature highly-searched keywords, including long-tail keywords. You will be surprised how much traffic your online courses can get with this strategy.
Adwords
Adwords search does your business well when there are particular keywords your target audience looks for, and you want to rank high quickly for these words. The trick here is that you need to earn enough money from your sales to afford the ads.
You may want to create a text ad initially. Be sure you are monitoring your spending with your conversions. If you are tracking right, you will know when you are overspending and making profits.
Then, you can get into the details on how much you wish to spend per ad per keyword and continue working from there. Aside from text ads, you may want to include images or videos. You should also be able to select specific sites where you want your ads to appear. Adwords, though, needs your to spend more time and resources on it to get successful on this part.
Lead Magnets
You learned about lead magnets earlier in this piece, and for online courses, it is recommended that you utilize multiple lead magnets. These are bound to increase your opt-ins.
The best examples of lead magnets include PDFs, video funnels, or a free trial lead magnet.
Your business can get more sign-ups and, ultimately, more conversions when you offer one of your lead magnets as your intro, funneling people into your trial once they decide on getting a course.
Homepage Optimization
Start optimizing your homepage, the most visited page on your website.
You may come up with an attention-grabbing headline summarizing what you offer. The more concise this is, the better.
It is also advisable to include your latest blogs posts on your homepages, including links to your best content. Your pillar content must also be on the homepage.
Sales Pages Update
You have learned about launching a sales page, and this time, the discussion is all about updating your sales page. You want to update your sales page, so people know your courses are current. Otherwise, if you are unable to update this, your prospects will get upset.
For instance, you would want to get crystal clear about your money-back guarantee right on your sales page if you do not want people emailing you questions about it. The sales page may also include frequently asked questions or FAQs.
Connecting With Your Clients
Connecting with your clients involves developing empathy for them. Think about how they feel, what they are worried about, what their thoughts are on the end goals of the course, and what they need to get there. Make sure to have these within your online course.
Course Updates And Upgrades
To maximize your course sales, you will need to make sure to update your online courses and sales pages according to what is trending.
You may even launch a community that will provide you with insights on what else you can do to improve your online course.
Aside from these, selling your online courses also involves looking at your competition and determining what characteristics you may be missing. You may also ask your clients about their viewpoints for improvement.
For example, you can stand out from the competition when you offer coaching or physical products alongside your online courses.
Conclusion
The industry of selling online courses is booming. We hope you learned a lot in getting started with your online course business through this complete guide. Many people are into learning from an online course because it's more accessible whenever and wherever they are. 
Learning knowledge online and skills online have never been this easier since several businesses are into online teaching. It's possible to capture potential customers and generate revenue, even passive income when you sell courses online.
Now is the time to enhance your marketing efforts and provide your business with an additional revenue stream in just a few clicks from your target audience.