Instructors are always looking for new ways to share knowledge through content and create engaging and interactive content. Online courses offer instructors the opportunity to do this, while also reaching more people than they would in person.
An online course is now as important as a website in the toolkit of any entrepreneur, expert, or beginner. Even yet, with a little know-how and the right guidance, creating an awesome online course becomes easier with the help of e-learning platforms and resources like KLEQ.com. Such a tool helps you build a realistic goal.
With this complete guide, you'll know how to turn your knowledge into an amazing learning experience in creating an online course of your very own!
Why Create an Online Course?
The future of education doesn't reside in a traditional classroom. This is on the computer screen or the smartphone, where you'll always spend almost all of your day. In short, online course creation can be the next big and achievable thing for you.
Over the last decade, online learning and teaching have grown significantly as the internet and education have merged to allow people to learn new skills. According to Forbes, online school learning is anticipated to reach $350 Billion by 2025. It's one of the reasons why you need to create one.
Here are a few more reasons you should create an online course today.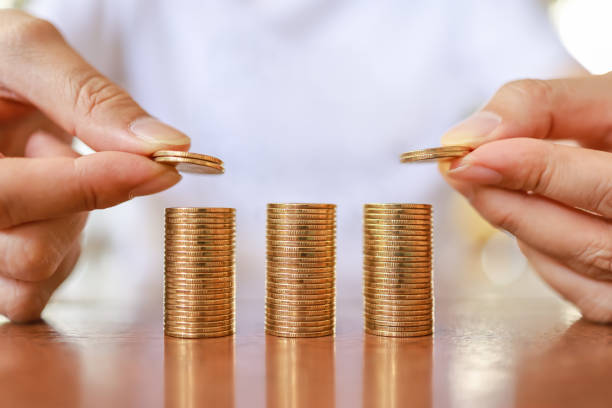 Make a steady income
Many people want to make money online, but how to start? One of the finest ways to earn additional income while having a vacation is to create an online course business.
You can entirely automate the course once you've developed it. Just remember that if you can provide value to your audience and help them solve their problems, you may make a passive income.
An effective way to share your expertise
This is the most effective way to share your knowledge with the rest of the world and have an impact. Your knowledge means a lot to everyone. You might as well share it with those who are hungry for learning.
Through the help of the internet, you may reach a larger audience globally with online courses. E-learnings also include text-only modules, while others incorporate videos, audio, or graphics to help engage students. 
Free to start up
You won't have to manufacture printing materials and rent up a space for students. Or you don't need to acquire any pricey tools these days because phones have such high-quality cameras.
All you have to do is publish your recordings to a service that sells online courses. Many services will allow you to submit and sell your classes for a free trial. You can start with it and then upgrade to the paid version later. 
Flexible
The online course creation process requires more effort at first. You'll need to decide what you're going to teach, how you will teach it, and when you'll record it.
The early phases are uneasy, but if you get beyond them, you'll be on your way to living your dream life. You are free to create it on your own schedule. Furthermore, it allows you to be your own boss by making an impression on your audience anywhere in the world.
Scale your business
If you own a business, this can assist you in growing it and attracting new consumers. An online course can help you in developing a powerful personal brand.
People begin to follow you on social networking sites. Begin to seek your counsel and assistance. So, if you're looking for a means to grow your business while also avoiding the time-for-money trap, designing and selling an online course could be the answer.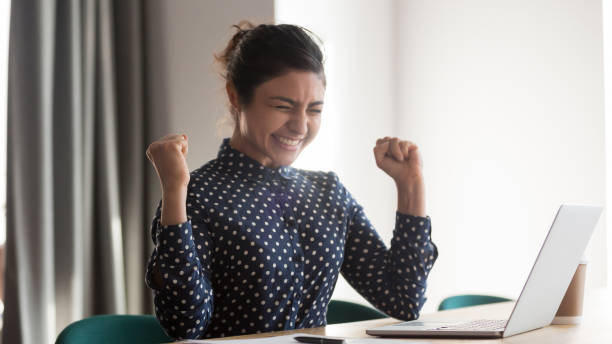 10 Steps To Creating Successful Online Courses
Here's the step-by-step guide on how to create an online course if you want to launch one but don't know how to start. 
Step 1: Choose the best course topic that sells
Picking the right online course idea is an important initial step that will save you time and money by preventing you from wasting your time building a course that no one wants. Instead, it may help you figure out exactly what you want to cover in the class and even get a bunch of people signed up and ready to go on the day you launch it.
Here's how:
Consider the skills, talents, and life experiences you've acquired. Your course topic must be something you are passionate about.
Find out what talents you're missing that can help you advance in your job.
Look for classes that use cutting-edge teaching. Technological skills may help you find a good one.
Determine what other creators are doing in question and assess their trustworthiness.
Examine the cost, duration, and flexibility of time to see if they are appropriate.
Step 2: Identify your target audience
People's competence, ability, comprehension, and characteristics all change as a result of online learning. To do so, you must have an in-depth understanding of your target market to start creating an online course. That implies you must understand your audience, what they may already know about your subject, and what motivates them to study.
Ask the following questions:
What is the language of your target audience?
Is the majority of your audience based in a single country?
Is there a majority of men, a majority of women, or an even split?
Which age group do they belong to?
What exactly are people requesting?
Do they have any prior experience in your field? 
Step 3: Select the course type
Defining the type you want to produce is excellent to start when designing an online course outline.
Here are 7 examples of course types to choose from, depending on what you want to accomplish with your course: 
Selling digital goods or extra services
Certification courses
Assessment courses
Presell and mini-courses
Orientation or workshops courses
Series of invited talks courses
Live courses
Step 4: Structure and plan your modules and course properly
This is the step where you look over all of your course material and begin combining similar themes, suggestions, and concepts into modules. It is the goal of teaching to deliver information in an efficient and effective manner. As a result, you should always have an educational strategy in mind.
Consider how you'll organize your online courses and the academy as a whole. The majority of online course authors do not want to create just one class. You'll most likely wind up with an institution with a variety of courses, which is the correct strategy. 
Step 5: Determine which methods of delivery are the most engaging and effective for each lesson
It's now time to select the perfect method for delivering your content. You must have a balance of visual, aural, and practical strategies to ensure that everyone is participating and receives the best learning experience possible.
What should the duration of your online course be to keep them watching or listening to it? As a fact, it should be as brief as possible to get your pupils from point A to point B. Moreover, gamification can be used to motivate students and reward them for achieving small goals.
Step 6: Record and edit your content
This is the production stage. You now have a completely planned course plan in place, and you know exactly how you'll present every aspect of the online course.
Webinars and videos are some of the most effective ways to establish your presence in profitable online courses. Of course, how you offer your training depends entirely on how your audience prefers to engage and which method best achieves your learning objectives. During editing, you can also utilize a green screen to get everything behind your eyes. 
Step 7: Select a platform to where you upload your online course materials
It's time to go live!
The next step is to select an online course platform to host your course. Some online course tools allow you to produce, sell, and market using the same, depending on the platform.
If your online course isn't easy to find, it won't help you (or your students). A solid marketing strategy is required for any successful course.
Step 8: Price to perfection
When pricing your course, you must locate the sweet spot where the price is appealing to your students. Giving up a free class, for example, can create leads for more expensive courses or serve as a means to demonstrate your competence. So, instead of thinking about price, focus on increasing the value you provide to the table. 
Step 9: Construct a sales page
A high-converting sales page can be created in a few ways. People will be more likely to believe in your product and buy it if they discover that others have registered in your online course and obtained results. 
Social proof is an important component to have on your course opt-in landing page. Testimonials, reviews, and any form of feedback are all examples of this.
Step 10: Create a marketing strategy
If you believe your work is done now that you've finished your online course, think again. The actual result has just begun!
Many course producers make the mistake of believing that once their course is published, they would automatically have an income stream. To sell your course and generate leads, you'll need a launch and ongoing marketing strategy.
Prepare a good marketing plan through the following:
Announcement of a blog post
Sending out mass emails
Marketing with influencers
Interviews on the podcast
Posts on social media
Promotions on YouTube
Look for affiliate programs that allow you to connect your marketing strategy
Common Mistakes To Avoid When Creating Profitable Online Courses
Is this your first time creating online courses? You may be prone to making frequent and easily avoidable errors. Here are a few of the mistakes you should be aware of.
Not having a clear goal for the course
If you think of creating an online course for fun, you need to make a lesson related to it. If you set your goal to make money, spend some time to keep it up to the marketing phase.
Not having a clear goal may set you to failure, so remember to maintain straight forward to success. Avoid focusing on teaching instead of learning.
Lengthy or short online courses
There are three types of video lengths: short, medium, and long. The average person's attention span is reducing.
If the course you'll be creating is text-based, avoid making a long-type article or any materials that can't keep your audience engaged. If you want to create a video course, avoid making it short so that the audience will not understand the topic you've shared.
Forgetting to conduct tests
There is no way to succeed unless you try. Try it out, test your market, create a trial course, and see if you can attract your first paying customer.
Don't stress over the finer points as you go. Test your course and get your landing pages and content proofread for errors.
Transform Your Online Course Into a Shareable, Sellable Product!
Now though, you should understand how to construct and sell a profitable online course to build a target audience and earn passive revenue. You never need to recreate the course, but you can continue selling it.
So, what exactly are you waiting for? Get started on creating and marketing online courses right away!