How to Grow Your Email List in 2022 with Free Landing Pages
Are you constantly awake at night wondering how to maximize your business reach and generate more sales? You probably haven't tried email marketing yet!
Email marketing is one of the major business strategies that help drive customer engagement and boost sales.
To guarantee the best use of email marketing, you need a sizeable number of email subscribers. This is where an email list comes in handy.
What is an Email List?
Your business email list resembles your smart device's phonebook. It is a collection of email subscribers listed on your platform.
It contains information, such as email addresses, names, and other data gathered from a landing page, opt-in form, or other lead magnets.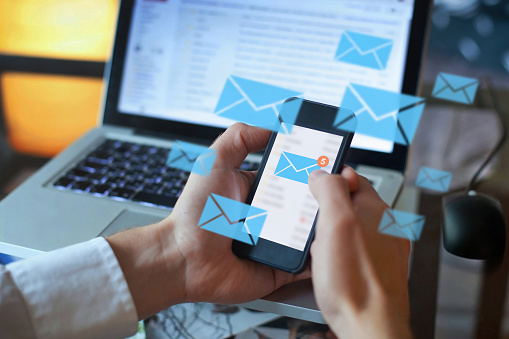 What is the Importance of an Email List?
A business thrives not only because of the number of relationships established but also the quality of that relationship. 
When you have an email list and employ efforts to generate leads, your business gains more subscribers. More subscribers mean more eyes on your offer, and more eyes mean more potential revenue. 
What's more, segmenting email lists can be done with the help of email marketing software. This allows you to create personalized email marketing campaigns for a specific group, helping you attract more potential customers.
Aside from helping your business generate more sales, there are other benefits to having an email list. 
Check them out below.
Personal Communication to the Subscriber
Unlike social media, email marketing offers a heart-to-heart or one-to-one approach between you and your potential customers. 
Emails are exclusive only to the eyes of the subscriber. This personalized approach keeps your subscribers engaged and builds brand loyalty.
No Worries about Algorithm Change
Social media tends to change its algorithm from time to time. One day, your brand will be the most followed account in the digital space. The next, you're just another business trying to keep up with the trends.
If you don't want to tailor your marketing strategy to the volatile nature of social media channels, building an email list will help you strengthen your email marketing efforts.
Informed Tracking and Analytics Tools
Although various social media apps like Facebook, Twitter, and Instagram provide an overview of your reach and engagement, email service providers give you extensive data on the performance of campaigns—far more detailed than an overview can.
With the information from these analytical tools, you can build specific email lists that cater to their preferences. 
It is also important to remember that you can create email lists based on a particular niche guided by information and strategies.
Widespread Use of Emails
Research shows that 306 billion emails are sent every day. This number signifies that emails have become one of the most common communication methods. 
If you're not building an email list to widen the reach of your business, you might be leaving a lot of money on the table!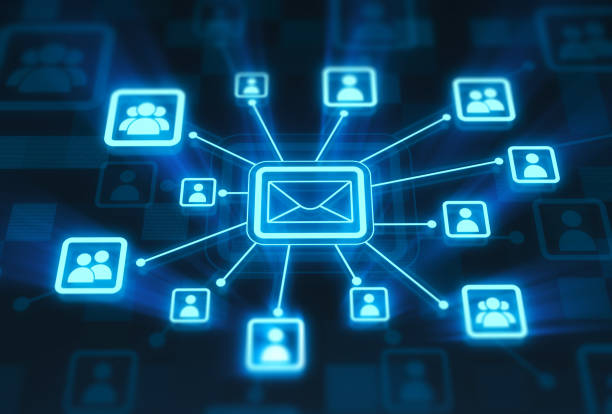 7 Actionable Strategies Grow Your Email List
Now that you know why it's essential to build an email list, it's time to look at strategies to grow your existing one. 
Let's dive in!
Use Traditional Opt-In Forms
It doesn't matter whether it's your first time setting up a website for your online business. Upon creating a site, use the email marketing platform's tools to create an opt-in form.
This opt-in form will collect email addresses from website visitors that you can use for various email marketing campaigns.
Capture Email Addresses with Pop-Up Forms
Opt-in forms can be a passive approach. So to increase the chances of new website visitors signing up for a promo or joining a campaign, pop-up forms are the way to go!
It is catchy, dynamic, and will pop up when triggered by a specific action or time. For example, you may see a different pop-up depending on the web pages you open.
Let's say you own an online store that sells secondhand clothes. On the resources page, you wrote a detailed blog post on how you can help minimize waste by selling secondhand clothes and earning money from them.
A pop-up form can be programmed to show up when a website visitor reads this blog. It should contain a sign-up button that communicates their intention to sell secondhand clothes to the visitor.
Embedded Sign-Up Forms
Email marketing is never complete without the use of embedded sign-up forms. This email sign-up form is helpful for both big and small businesses when it comes to list building.
To guarantee the success of your sign-up forms, place them in areas where there's high website traffic. The most common spaces where the sign-up forms are visible are on the header, footer, or sidebar.
Incentivize the Sign-Up
One surefire way of generating leads is through an opt-in incentive. Whether it's on a landing page, social media, or email campaign, offering an incentive will help you acquire more subscribers.
For example, if you are a content creator and want to offer instant access to premium materials, you can repurpose content (such as YouTube videos or popular blog posts) and post the opt-in link on a Facebook page or group for more chances of email signups.
You can also attract paying customers with referral programs. For example, you can offer massive discounts on a product if one of your website visitors encourages at least five people to sign up for your newsletter.  
But before you create an incentivized opt-in, make sure to understand what your target audience wants. Then, create a genuinely irresistible incentive. 
These can be access to free tools, valuable lead magnets (case studies, research papers, templates, or checklists), or discounts.
Use bold "call-to-action" statements to redirect the target audience to dedicated web pages.
Create Unique, Relatable, and Compelling Content
The adage "content is king" will never be out of place in a digital marketing strategy. 
Whether it's optimizing a landing page, creating effective email marketing campaigns, or engaging with paying customers on social media, the content will always prevail.
You don't need to spend a lot of financial resources to develop valuable, significant, and helpful content. Knowing your market's desires and pain points can help you craft compelling content.
Aside from growing your subscriber list, high-quality content helps subscriber retention.
Optimized Email Subjects and Headlines
Research shows that an average person receives about 100 emails a day. However, the open rate is only 20-40%. 
Despite the overwhelming number of emails your business may send, there is no guarantee that your target audience will open it. 
As such, you'll need captivating email subjects and headlines. Craft an email subject and headlines that are compelling and action-driven. Use the right words in your copy to make it more appealing.
Gamify the Experience
Nowadays, it's not enough to just interact with your target audience. There are instances where directing them to an action may or may not compel them to sign up for your opt-in form.
If you come across similar situations, you can try to gamify the experience. 
For example, you can create fun quizzes to interact with your target audience. Aside from quizzes, you can set up a "spin-the-wheel" game and use it to determine the incentives they get from a sign-up.
You can also gather information from quizzes to develop buyer personas and preferences that will help your email marketing strategy.
How To Use Landing Pages to Grow Email Subscriber List and Samples
Your landing page acts as the first portal between a paying customer and your brand. If you can't drive them to your landing page and allow them to explore, your customers cannot establish a relationship with you.
If you have a landing page already but can't pinpoint why there's no growth on your subscriber list, try out some tips and tricks below!
Have a Clear, Concise, and Compelling Call-to-Action
When future customers are directed to your landing page, you wouldn't want them to close the tab because they feel that it's too much effort to sign up. As much as possible, instruct them or elaborate on how they can subscribe to your email list.
If you want to see this particular tip in action, head to Unbounce's landing page. On it, you'll notice an arrow that highlights the massive "call-to-action."
Take Advantage of Social Proof
In a general sense, people wouldn't want to miss out. This is where the impact of social proof comes in. 
If you want to encourage customers to sign up, you need to take advantage of the science behind the social proof.
You can either feature an industry expert, positive reviews from users/past clients/customers, influencers or celebrities, or the traditional word of mouth on your landing page.
One landing page that effectively integrates the science of social proof is Buffer.
Advertise Your Landing Page
Don't forget to plaster it on your platforms if you want to make the most of your landing page as a lead generation tool.
Use it on your social media handles, incorporate it into your email campaigns, or link it to your blog post. Utilize the traffic on these mentioned avenues to drive attention and action on your landing page.
QuickSprout's site features a bar on the upper portion of its homepage that leads the target audience to the landing page.
You can now expand your reach and communicate your business to target customers with email marketing. With a substantial number of subscribers on your email list, you can generate more sales, establish relationships, and build a community—-all of which are essential in keeping your business thriving.