So you've made up your mind about starting a coaching business. You're now wondering if you have what it takes to build a successful one.
You can achieve your dream to quit your 9-5 and achieve more freedom and fulfillment in your life. The secret behind building a successful online coaching business is to work smart. 
Success in the coaching business is all about being able to connect with the market you'd like to serve. Keep reading and learn how you can build a coaching business that stands out.
Hone in on a Niche
One of the keys to setting up thought leadership as a coach is showing expertise in one niche. Too many coaches often make the big mistake of offering many coaching services. This ends up saturating their message and confusing their clients. 
Building a coaching business is like building a personal brand. You must stand out as a subject matter expert to attract clients and gain their loyalty. 
Be honest with yourself when reviewing your expertise and skills. Pinpoint your strengths and use them as the cornerstones of your online business. 
Remember you want to establish a successful coaching business. So avoid sentimentality and try to choose a profitable niche. Think about how you can use your expertise to solve a burning problem in your industry.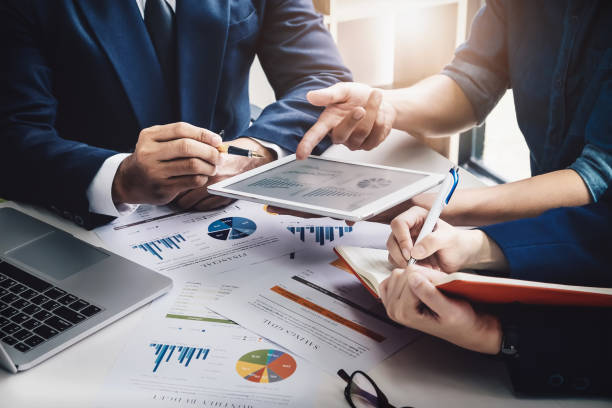 Conduct Market Research
Coming up with a viable business coaching idea can be a tough process. 81 percent of coaching businesses fail because of a wrong idea.
The International Coaching Federation reports that coaches make an average of $50,000. Many business coaches earn lower than many other self-employed professionals. 
So many business coaches mistakenly target customers. This is because they don't take the time to understand their market. 
In-depth market research is crucial to understanding your competitors. It can help you determine the viability of your idea and figure out your ideal client. 
You need to analyze your market when creating your own business plan. Also, define your target audience and find out how they will respond to your services. 
Define Your Ideal Clients
There will be a temptation to target clients that won't fit your business model. This may cause your marketing efforts problems because every client has unique goals.
Not everyone will check all the boxes as your perfect client. Establish a clearly defined strategy and goals to help you stand out in the market. 
Clarify what profile you want your clients to have. That way, you can create relevant messages and increase your success chances. 
Think about what is likely to cause potential clients to invest in your solutions. Define their motivations and define their traits. You would want to know their incomes, behaviors, preferences, locations, ages, etc. 
Be Clear About Your Value
Brand messaging has power. Many coaches dismiss it because their marketing strategy lacks focus. Define your values and mission and make them clear to your target audience. 
Your values must be strong, unique, and inspiring. It would help if you attracted clients not with lower prices but with an emotional message. 
Avoid cliches and unclear copy that doesn't articulate the transformation you offer. The human mind responds better to contrast and detail. It fatigues rapidly from repetitive and broad messages.
Have the Right Business Tools in Place
One secret to becoming a successful coach is an armory of effective business tools. You don't want to wing it when building your marketing website or online marketing strategy.
Your website is your online marketing hub. You can't build a successful online coaching business without it. With KLEQ, you can build an effective website for your business within hours. 
Another must-have business tool is an email list-building tool like Convertkit. ConvertKit will help you gather and convert website visitors into your email subscribers. That way, you can maximize your online marketing efforts. You will ensure more potential clients convert into your followers. 
Build Credibility
Credibility is the currency for establishing a thought leadership reputation. Get certified, share your expertise, and ensure your services please your clients.
Consider pursuing a certified coaching certification from the International Coach Federation (ICF) for personal development and to improve your brand image. So many coaches without appropriate certifications struggle to attract premium clients. Clients will ask for certifications to avoid scams and rogue coaches. 
Review different coach training programs and choose one that increases your success chances. You want to be sure you'll train under and receive mentorship from credible instructors. Coaching programs can improve your resume and also help you grow your network.
Another way to build credibility is to connect with credible publishing outlets. Instead of always sharing blog posts on your site, explore premium guest posting. 
Understand Your Customer's Journey
It's important to have an established online marketing strategy. Before doing anything, you'll need to define your unique selling point. Your client needs to be able to distinguish your services from competitors. Without a clear USP, they're likely to struggle to identify your products.
The next crucial step is to learn about building a sales funnel. Your target client comes across literally thousands of ads, offers, and content opportunities. A sales-funnel tool will automate nurturing and help you convert more clients faster. 
Building a successful online business will call for a comprehensive marketing strategy. It would be best to invest in both traditional and digital marketing strategies. Besides building a sales funnel, think about networking to grow your customer base. 
Show Proof of Success in Business Coaching
Social proof is one of the passcodes to unlock your marketing potential. If there's proof that people like your product, new clients are likely to plump for it. 
If a client used your services and got positive results, shout about it on your platforms. Create a reviews section on your website to show potential clients your product can hack.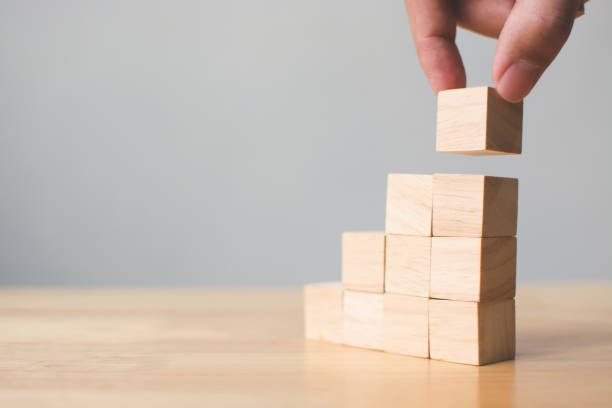 Learn How to Build a Successful Coaching Business
You might be a great coach with a great offer but fail to figure out how to build a successful online coaching business. Focus on a specific niche, define your audience, and offer a better service to stand out. 
Focus your marketing strategy on building a loyal audience and boosting customer retention. At Funnel Software, we have the latest funnel tools to help you streamline your marketing. Visit our website to get instant access to the leading sales funnels tools in the market.