When it comes to big or small business owners, capturing leads is essential.
Remember, more leads equal more traffic, which means more conversions and paying customers.
And one best way to generate leads is to create sales funnels. A sales funnel refers to your clients' journey as they purchase your products and services.
Think of it as having a real-life salesperson guiding the customer journey. It tells your website visitors what steps they need to take next, like download a PDF, sign-up for email marketing, or purchase a product.
To take advantage of the benefits of sales funnels, you need a program to help you manage the entire sales funnel process with relative ease.
That's why you need ClickFunnels. It can help boost sales for your online business in just a few clicks!
What is ClickFunnels?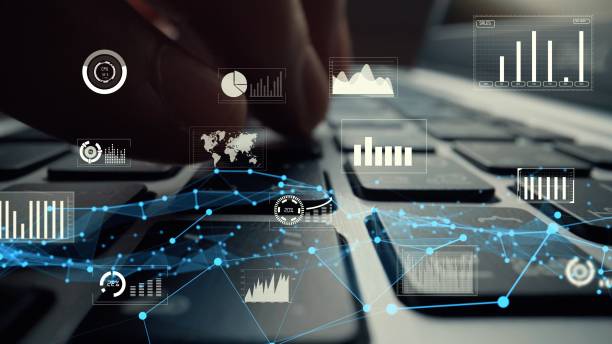 ClickFunnels is a business management platform designed by Russell Brunson and his expert team. Launched in 2014, the program was designed to help automate the entire sales process.
While it is a sales funnel builder, it can help you build a lot of things as well, such as:
Websites
Opt-in pages
Landing pages
Squeeze pages
Membership pages
Webinars
ClickFunnels lets you create landing pages and funnels for the following purposes:
Blogging
Network/digital marketing
B2B lead generation
eCommerce
Affiliate marketing
What's great about ClickFunnels is that you can manage the multi-step sales process without the need to use several programs to improve your marketing campaigns.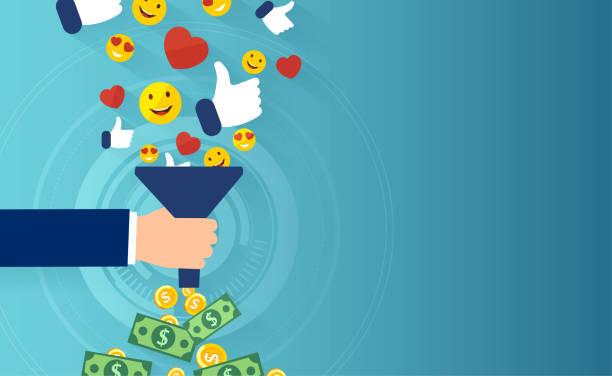 Why Should You Get ClickFunnels For Your Online Business?
The question should be, why not?
There are many benefits to having this sales funnel builder, as you'll see below.
ClickFunnels Goes Beyond Sales Funnels
Unlike most traditional tools, ClickFunnels is also a web hosting platform. It also comes with a content management system and shopping cart.
ClickFunnels also offers an email autoresponder and advanced traffic analytics.
With this program, you have all the tools you need for online marketing.
It's Easy to Install
Maybe you're a solopreneur running a small business. Even if you're not tech-savvy, you won't have difficulty installing this program.
It's as simples as logging in and clicking on the many customization options!
There's No Confusing Technical Stuff
There's no need to know coding to use the ClickFunnels program.
Thanks to its editor, you can create a sales funnel with relative ease. It offers an intuitive way to edit text, photos, videos, logos, among other things.
It Can Handle Any Load
A surge of visitors has the potential to bring down a funnel server. But not ClickFunnels.
The program is hosted on a large public cloud cluster powered by Amazon. It also has Cloudflare and CDN for backup.
So whether your landing page gets 10 or 1000 visitors, its performance won't slow down.
Numerous Available Integrations
Although ClickFunnels has everything you need to improve brand awareness, you can integrate it with your other programs as well.
Here are some of them:
Actionetics
Active Campaign
Aweber
Constant Contact
ConvertKit
Drip
Ever Webinar
Facebook
GetResponse
GoToWebinar
GVO Pure Leverage
HTML Form
Hubspot
InfusionSoft
Interspire
Kajabi
Mad Mimi
MailChimp
Maropost
Ontraport
SalesForce
SendLane
ShipStation
SlyBroadcast
Twilio
Webinar Jam Studio
YouZign
Zapier
ZenDirect
Integrating any of these programs is relatively easy. All you need to do is go to your Account Settings, click Integrations, then Add New Integration.
Select the program you wish to integrate and name it. Enter the necessary information, such as the API key.
Click Create Integration, and you're good to go!
Sales Funnels Remain Secure
If you run a big company and fear spies, you need ClickFunnels all the more. It's a secure program, for its plug-ins are free from compromise.
With this program, you don't have to worry about your assets.
Updates are Free
Unlike other funnel builders, ClickFunnel updates are free of charge. And because everything is on the cloud, no need to seek these updates yourself. The new features will show up automatically on your account.
You Can Easily Cancel Whenever You Like
ClickFunnels won't demand you to enter a long-term contract, unlike other funnel builders. Plans are offered monthly, which means you can cancel whenever you want. But given the many benefits of ClickFunnels, it's highly doubtful that you will.
There's no need to call the company, for you can cancel your account right on your dashboard.
Do you need to take a breather from ClickFunnels? You can always download the CSV files of your funnels. No need to start from scratch!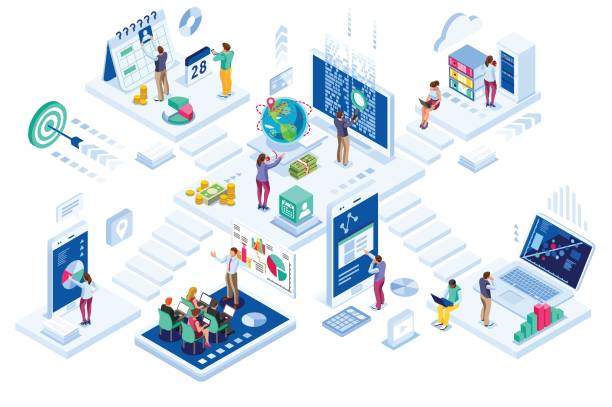 What Funnel Pages Can You Create With ClickFunnels?
There are three funnel categories that this sales funnel software offers:
Sales Page Funnels
ClickFunnels can help you sell your products or services through the following:
Unboxing or two-step tripwire funnel
Designed for cheaper items—loss leaders that lose money—it can quickly get you a customer.
That said, you can always gain profits with the one-click upsell in the funnel.
Video sales letter funnel
This is perfect for products and services that need more push. You can include a presentation that describes the item and its value.
Like the funnel above, it can help you generate profit with a one-click upsell.
If you're launching new products or services, you need this sales funnel system. It can help you build hype before the launch, which comes in handy for pricier products. After all, this gives clients more time to see the value of the item you're selling.
Lead Generation Funnels
ClickFunnels can help bring potential customers through:
Basic email or messenger leads. Here, the goal is to get their email and build a list.
Longer form application leads. With this, you get more information from your client (name, phone number, etc.)
Physical or Online Event Funnels
Fact: 60% of online businesses use webinars to attract potential customers. You can also generate leads the same way through the following methods:
Live webinar with a third-party program. Whether you plan on using Zoom or GoToWebinar, you can use sales funnels to enhance the registration, conversion, and sales process.
Automated webinars through ClickFunnels. If you want an on-demand presentation you can run anywhere and anytime, this option is perfect for you. You can use the marketing funnels themselves to appeal to your target market.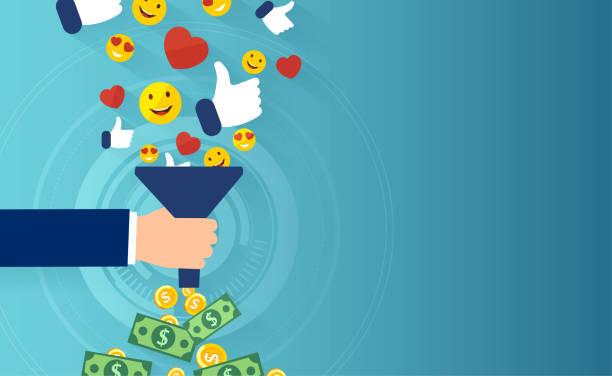 How to Create Sales Funnels With ClickFunnels
ClickFunnels is relatively easy to use. It's a matter of following these steps:
Step 1: Launch your ClickFunnels program.
Click on the drop-down menu, then select the Build a New Funnel option.
Step 2: Choose the goal for your sales pages.
What do you want to do? Sell, generate leads, or host a webinar?
The program can help you pick the right sales funnel according to your goal.
Step 3: Select the appropriate sales funnel.
ClickFunnels will give you a variety of choices—it's up to you to pick the best one for your objective.
Here are some pages you can create with the ClickFunnels editor:
Opt-in page
Sales page
Order form
Upsell page
Webinar event page
Membership site
Step 4: Edit your marketing funnel.
No need for professional or web design skills to beautify your follow-up funnels. You can add, move, or edit elements until you get the perfect look.
When using the ClickFunnels editor, all you need to do is pay attention to the color-coded building blocks. Press the (+) sign to add any of the following:
These are the base pieces of your funnel page, so they're the ones you need to add first.
There are three sections to edit: the top section (headline and video), the middle section (additional sales copy), and the footer.
These rows and columns can be placed inside the sections.
For example, in the top section, you may add a row on top plus two columns underneath.
As for the footer, you may add a row containing legal information.
Elements are the ones you could place within a row or column. For example, you may add a video in column 1 and an image in column 2.
You can also add the following:
Headline, sub-headline, paragraph, or bullet list
Image pop-up or audio player
Form elements such as buttons, inputs, select box, and text area
Advanced form or countdown elements such as SMS sign up, survey, shipping address, or billing address
Content blocks such as icons, dividers, progress bar, image list, pricing table, navigation map, FAQs, or image features
Miscellaneous elements such as social share, Facebook comments, text block, or custom codes
Order forms including the product selection, summary, credit card info, order bump, 2-step order confirmation, and order confirmation
Affiliate options such as user log-in, affiliate links/stats, visual funnel, image asset, text asset, or link builder
Membership elements such as user log-in, search, or membership content
Webinar elements such as add event or webinar date/time
Simply drag and drop the part you want—it's that easy!
Plus, you can always change the background color or image of the above-mentioned building blocks.
Step 5: Add more pages as needed.
With ClickFunnels, you don't need expert coding skills to improve your sales funnels. It gives you instant access to these features:
If you want to generate more revenue, you need to add more products or services to your page. You can do this easily with the tools integrated into the program, such as the one-click upsell feature.
Are you looking to drive traffic to your website? You can use the funnel builder to add a membership page. With this, your client can create an account to access all your material.
Business owners like you may reduce cart abandonment by adding order forms to their landing pages. You can choose from the traditional or two-step design.
There's also an option for an order bump—a page that appeals to impulse purchases.
You can recruit more affiliates with ClickFunnels' affiliate center page. Here, you can detail the types of affiliates, commission plans, and even the links to your own affiliate program pages.
You can even create an area where people can download digital marketing materials.
Best of all, you may include payment systems on the page and issue their commissions on the spot.
Step 6: Customize your sales funnel page.
If you want to customize your landing page, you can easily do so with ClickFunnels. You can change the logos, text, and videos—including their colors and backgrounds.
You can also add spacing around the element by adjusting the padding. That way, you can make your landing pages look more visually appealing.
If you know how to use the traditional tools in coding, you are free to customize your sales funnel through Custom CSS. With this, you may alter any ClickFunnels element by manipulating the existing HTML code.
How to Capture Leads With Your Sales Funnels
Once you're done building landing pages and funnels, it's time to put them to good use.
With ClickFunnels, you can do this easily in two ways:
Automation Tab Method
Look for the Automation tab on your sales funnel page. With this method, you can create an email sequence with notifications for an opt-in or sale.
Here's how to do it:
Step 1: Add a new email.
Choose the sales funnel with which you want to send an email.
Add the names, subject lines, and SMTP configurations. You may even set the time delays for the emails.
Step 2: Choose a pre-designed email template.
It's just like making a sales funnel. You can use the editor to add or change images, format your text, create buttons—the customization possibilities are endless!
Step 3: Edit your message.
Customize your message by typing exactly what you want on the text field.
Follow-Up Sales Funnels
This ClickFunnels tool is more than just an email autoresponder.
Apart from helping you create, schedule, and deliver emails, it can help you speak to your clients directly.
With this type of funnel, you can obtain priceless information, such as:
Your clients' demographics (who they are, where they're from)
Items they've purchased and the date the products were purchased
Actions they took in your sales funnel
By learning these details, you can make a personalized email—one that appeals highly to your consumers.
Remember, generic emails don't appeal well to subscribers. Yet, 70% of businesses do this all the time.
Personalized emails will always seal the deal, for they help bring six times higher conversion rates.
That said, here's what you need to do for your follow-up funnel marketing techniques:
Step 1: Click the Email Lists tab and the Add New List button.
Step 2: Name your new list.
This will make your list easier to find. Make sure to save your entry.
You can also create a Smart List, which obtains valuable data from your clients.
With this list, you can pinpoint subscribers who:
Bought everything you have to offer
Abandoned their carts
Consumed all your content but haven't made a purchase
Have more than 1,000 followers on their Facebook page
Step 3: Send broadcast messages to your subscribers.
Step 4: Check your email marketing stats.
It's essential to know how effective your messages are. You may check it through ClickFunnels' stats, which will give you a preview of the following:
Who clicked or opened your emails
The items purchased
The revenues for the products or services purchased
How to Add Products to Your Sales Funnels
True enough, ClickFunnels is a one-stop-shop for business owners. In fact, you don't need to get another tool to sell your products and services online.
You can add them to your landing page simply by doing the following:
Step 1: Click the Add Product option under the Products tab.
Step 2: Fill in the necessary info (product description, cost, payment option, etc.)
It's that easy! No need for a Shopify or a WordPress website.
Plus, with ClickFunnels, you have the opportunity to add either a digital or physical product.
With ClickFunnels, you can quickly build landing pages for members. You can add a thank you page where they may download their purchase.
ClickFunnels makes product fulfillment easy.
For one, it can export the order directly to a fulfillment company such as Shipstation. You don't need to fix the order yourself—ClickFunnels will book this for you automatically.
All you need to do is:
Step 1: Integrate your ClickFunnels with your ShipStation account.
Go to the Integrations tab on your dashboard. Click the drop-down menu and choose Add New Integration.
Select the ShipStation icon. Name your integration so that you may easily find it in the future.
Step 2: Connect your ShipStation account.
Enter the API key, which you can get from your ShipStation account.
Step 3: Add products to your landing page.
Accomplish the order form. To prevent errors, make sure your product matches the ShipStation SKU!
How to Increase Sales Funnel Conversions With Split Testing
Without a doubt, ClickFunnels makes it easy to create a high-quality landing page.
But before you launch it to the masses, it will help to split test it first. With this, you can determine which sales funnel works better.
Here's how to do it:
Step 1: Create a split test variation.
Choose the part in your funnel you'd like to split test.
You can choose from any of the following sections:
Headlines
Pages
Buttons
Images
Text Copy
Videos
Once you select the item you want to test, click Create Variation. You have the option to create a new page from a template or a duplicate page.
Step 2: Edit the A/B test variation.
Edit the landing page and add weight/traffic to either version. Make sure to click Apply Changes.
Split test your landing pages for at least 30 days for best results.
Step 3: Declare the winning sales funnel.
Move your mouse over each option. Declare the winner by clicking the more popular page.
Step 4: Publish your winning sales funnel.
To make your funnel live, you first need to go over the Launch Checklist. This should help determine if you've done all the necessary steps before publishing your funnel.
Don't forget to put your payment gateway into test mode and make a test purchase yourself.
Once this is done, you may go ahead and set your domain. This will ensure that the traffic comes into the first page of the funnel.
Tracking Your Sales Funnels' Statistics
Want to know if your funnels are indeed doing well? Worry not, for you can track the statistics easily through the funnel builder.
Everything is pre-formulated, which means you don't have to tinker with anything else to get the numbers. Everything will be reported on the dashboard.
Here, you'll see:
A visual chart for every funnel, with data on page views, opt-ins, and sales
The number of subscribers joining your lists
Funnels that convert better
Business growth by weekly, monthly, or yearly increments.
ClickFunnels: Cost of Service
With ClickFunnels' many benefits, most think that it's very pricey.
The truth is any business model can afford this service, thanks to its many pricing tiers.
ClickFunnels Regular Plan
At only $97 a month, this plan includes the following features:
Shareable funnels
20 funnels
100 pages
1 sub-user
3 payment gateways
3 domains
Chat support
Funnel flix courses and training
ClickFunnels Platinum Plan
While this costs more at $297 a month, it comes with premium features, such as:
Shareable funnels
Unlimited follow-up/sales funnels and pages
3 sub-users
9 payment gateways and domains each
Priority chat support
Weekly peer review hackathons
Funnel flix with additional courses and training
Free Trial
If you're still on the fence with ClickFunnels, signing up for a free trial should help you decide.
The sign-up procedure is speedy—it would only take you a few minutes!
With a free trial, you'll gain 14-day access to these unbelievable perks:
Smart Funnel Builder
Editor (webpage creation program)
Easy affiliate system ('Backpack')
Follow-up funnel program
3 'Fast Funnel' templates
Webclass training
Funnel hacker's digital cookbook and 3-part video training service
Member community access
ClickFunnels is a program that can significantly help your business. With its sales funnels and landing pages, you can attract more leads and increase your paying customer base in no time!