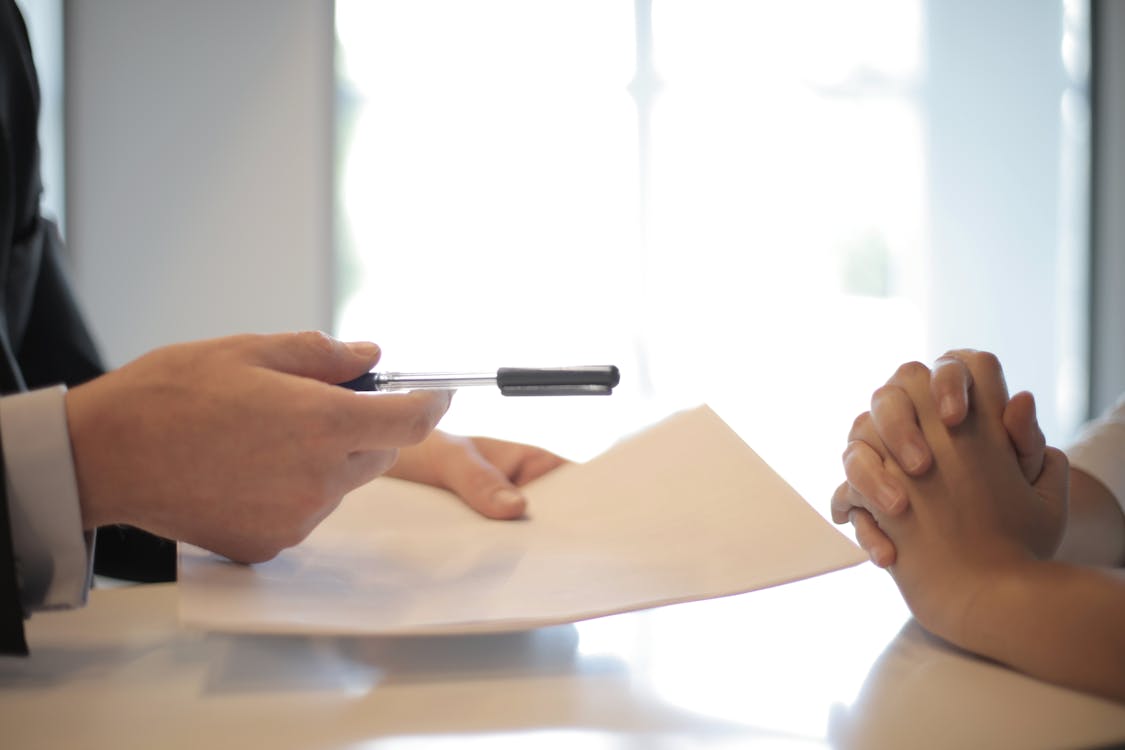 Most of the time, business owners focus on improving their ventures, such as creating marketing campaigns, building portfolios, and getting more sales. So, they tend to forget some other aspects of the business that are also important.
One, some business owners forget to address the needs of their clients properly. This issue arises when you focus on sales than providing the best solution for your clients.
Next, there are business owners who forget about their customer service. Customer service is important to help you address all concerns or other inquiries of your clients. Businesses that do not have good customer service tend to waste prospects in the long run.
And, you may also find business owners who forget to get business insurance. Insurance for an online business is uncommon for some vendors. But, it is important to have a better online business.
What is business insurance?
As mentioned above, business insurance may seem to be for businesses with a physical store or office only. However, due to the increasing number of companies using the internet, you must look for the ideal insurance.
Insurance is a service that protects your business from further losses. Insurance also allows business owners to prevent damages and other issues that may affect your business's performance and profits.
Benefits of business insurance
Business insurance can provide you with numerous benefits that may help you create a better and safer workplace for your employees. Insurance also provides owners with better features for their brand.
Help your business legally
One of the main benefits company owners can obtain when having business insurance is to make sure that you operate legally. When you run a business, you need to make sure that you have insurance since it is mandatory in almost every country. Also, a company without insurance can be can easily affect your business functions.
Prevent profit loss
Company owners who have insurance can also prevent claims and lawsuits. Lawsuits are common, especially if your service or product has injured or damaged private properties or equipment. As a result, your client will file a lawsuit against your business. If the charges against you are found guilty, you will need to give compensations which can affect your finances and credibility.
With the help of insurance policies, you can properly deal with this kind of issue. The insurance company can pay off any legal fees needed as well as compensation for your client. Insurance companies can also provide you with wonderful policies to ensure that you can secure your profits without any hassles.
Boost credibility
Insurance is also essential for a business owner to boost credibility. For a small business, insurance can be a problem since it can affect their investment. But, insurance can help small business owners improve their credibility since some insurance plans can offer wonderful features for clients. Insurance can also help owners attract potential customers since you can provide better services for them.
Protects employees
Apart from clients, business insurance can also protect your employees. There are cases when customer services can be a problem if a client has a complaint. Thus, this complaint can turn into lawsuits if not accommodated properly. With insurance's help, you can properly protect your employees since you can include limitations about certain complaints. Also, insurance can help you retain employees. It is possible to provide wonderful incentives for your employees from health up to long-term care insurance.
Guard assets
Insurance will also help you safeguard your assets. Of course, you need to invest in the proper equipment and tools to provide reliable products and services to clients. Unfortunately, this equipment can be damaged due to accidents or natural calamities. You can protect your assets with the help of insurance.
Create a better future for your business
Finally, insurance also allows company owners to create a better future for them. It is possible since you can properly make the best insurance to deal with different issues that will occur in the future, affecting business performance and sales. Insurance companies will also guide you in building a strong solution for you, your customers, and your employees.
Types of business insurance
As of now, there are numerous insurance business owners can choose from. Each insurance offers certain features to cater to your specific needs. So, it is vital to know the right type of insurance for your business.
Property insurance
The most common insurance a company owner can opt for is property insurance. Whether you are doing your business from a physical store or an online marketplace, you need to have a property where you create your products and services. Property insurance will allow you to prevent any losses from calamities when your properties are destroyed. It is possible since the insurance will cover property damage.
Malpractice insurance
Malpractice insurance is also common, especially for professionals who offer specialty solutions. This type of insurance can be a huge life-saver since some clients can sue you due to certain malpractices they will notice.
Automobile insurance
Some companies use automobiles for their business. These automobiles are important to deliver goods and to transport employees. Unfortunately, accidents can occur unexpectedly, which can cause delays and profit loss. Auto insurance will help you ensure that goods, as well as employees, are properly compensated. Auto insurance also makes sure that your operations will not be affected by this problem.
Business interruption insurance
Another common insurance company owner can use business interruption insurance. Owners need to have good service processes to gain the profits they are looking for. But, this goal is impossible to achieve if you are experiencing any issues with your operations. With the help of interruption insurance, you can get claims to cover your losses if you need to stop your operations.
Workers compensation
It is also imperative for company owners to opt for workers' compensation insurance. Most workplaces must pass the inspection test before you can use it. Sadly, there are still times when accidents occur, which can injure your employee. Workers' compensation will allow your team to have the right to get compensation if something happens to them.
Liability insurance
Company owners must also take into consideration getting liability insurance. As a business owner, one of your goals is to provide effective products to your clients. Still, you can experience unwanted incidents caused by your products which result in injuries or other damages. Liability insurance will help you cover up these issues and ensure that all parties will be compensated properly.
Types of liability insurance for your online business
You can also find liability insurance for your online business. This insurance is essential to create a better workplace and services for your business. Below are some of the popular types of insurance you need for your online business.
General liability insurance
One of the best liability insurance for your online business is general liability insurance. This type of insurance provides you protection against third-party issues such as injuries and property damage. You can make this insurance even better since you can include other policies to create a more effective plan for you.
Errors insurance
Online company owners must also consider getting errors insurance. This type of insurance is very important since it will protect your business from errors that occur. For example, errors insurance will help you deal with legal issues if a client sues you due to incomplete services or mistakes.
Cyber liability insurance
It is also essential for a business to get cyber liability insurance. Company owners need this due to the increasing number of cybercrimes that can threaten customers. This type of insurance can cover-up claims, including legal fees, public relations, and even customer notifications.
Mistakes in choosing an online business insurance
Insurance can certainly help company owners to create a better and safer work environment. But, all these benefits can be ripped off if you fail to use the right insurance. Company owners can avoid this issue by knowing some of the mistakes in choosing insurance.
Choosing due to price
One of the mistakes that company owners make is they sometimes choose an insurance company due to price. Many companies favour cheap services to cut down costs. But, not all affordable services are beneficial. For one, some insurance companies will provide you with limited services. Next, there are instances when you need to wait for a long time to get claims from the company. And, insurance companies may even provide you with low-quality services which may affect your credibility.
The best way to avoid this is to first get quotes from different insurance companies. Thus, you can compare their rates and opt for the right one that can match your budget.
Rushing to get insurance policies
You can also find company owners who rush their decisions in getting insurance policies. Insurance protects your business and clients. But, this goal cannot be achieved if you rush your decisions. Company owners who rush in purchasing insurance can also have other issues if the insurance company is hard to communicate with.
The ideal solution is to learn if you can get the most out of the insurance you will be purchasing for your online business. It is also vital to invest in the time to check the insurance since policies will make or break your company immediately.
Neglecting to read the policy first
The next mistake that a company does when choosing insurance for their online business is they neglect to read the policy first. As mentioned above, you can find numerous types of insurance. These types of insurance provide different features for your business.
So, it is imperative to take time to read the policy and determine if your business can benefit from the services an insurance company can provide.
Ignoring risks
There are also instances when a company owner is they overlook the risks that may occur. It can be a huge problem since you may forget certain factors about your business that the insurance will not cover.
You can prevent this mistake by making sure to determine problems in your business first. Next, check the types of coverage the insurance will provide. Lastly, check for future risks that will happen that can affect business services and client relationships.
Not asking about bundles
Company owners sometimes also forget to ask about bundles. Insurance bundles can be good options if you want to secure your business properly. It is possible since bundles can allow you to look for features you want for your small or medium-sized business. You can also consider other inclusions like customer service in case of emergency.
Wrong asset valuation
You can also find company owners who give the wrong asset valuation. This issue can be an easy fix, but it can be complicated due to several things.
One, company owners cannot give their assets the exact value since they have listed lower prices of equipment or property to reduce taxes for their business.
Two, company owners present the wrong value of assets since they have incomplete documentation or paperwork of their assets like properties.
As a result, it is vital to efficiently state your assets' value and make sure you have complete paperwork to ensure that you can use insurance to your advantage.
Forgetting to adjust insurance policy before expansion
One of the dreams of a company owner is to expand their business ventures since it can help them generate more sales and boost their business credibility. A business expansion also allows owners to gain more opportunities that can help them succeed in their niche. But, all of these goals can be restricted if you fail to adjust your insurance before expanding. This mistake can also build numerous issues for your business.
You can eliminate this problem by creating plans in which you can include adjustments within your policy. Make sure to cover all aspects of your business to avoid loopholes that can ruin your business and to allow their business to grow properly.