Competition is tough and even gets tougher day by day in the business industry. To be able to gain a competitive edge against their business competitors, entrepreneurs are continuously searching for ways and strategies to improve the way they do business with their customers and with each other.
Among these strategies that are swiftly becoming popular nowadays is the creation of a marketing funnel or sales funnel. Sales funnels are tools that illustrate the journey the potential customers of a particular business go through, from discovering your product to making the purchase.
Several platforms can guide you in creating successful sales funnels, and one of these is ClickFunnels. You may have heard about or encountered this in the business conversations you have participated in during the past. In this discussion, we'll be tackling about the uses of ClickFunnels, plus a bonus content that'll talk about the reasons why your business must have this.
But first, what is ClickFunnels?
Introducing ClickFunnels: Funnel Marketing For Your Business
ClickFunnels is a platform that creates a sales funnel in order to help businesses. Most online companies use it to automate their sales process from beginning to end. With ClickFunnels, you'll be able to create landing pages, membership websites, opt-in pages, regular websites, squeeze pages, webinars, and so much more. Aside from these, it lets its users create sales funnel with a wide range of sales funnel templates.
It was in 2014 when Russell Brunson and this team designed ClickFunnels.
A business online, as well as other entrepreneurs, often use ClickFunnels to be able to sell and market products and services.
This platform offers a one-stop marketing solution that includes:
Content management system
Email autoresponder
Page builder
Shopping cart
Web analytics
Web host, and other marketing tools
Now that you have learned the overview of what ClickFunnels is, let us get to the main point of discussion: the various uses of ClickFunnels.
What Is ClickFunnels Used For?
ClickFunnels is present to help individuals and businesses build sales funnels that convert through a simple, three-step process. They are:
Selecting a sales funnel template that suits your business model
Choosing the best page design and style
Making changes to the pages, if needed, and publishing them
​With the pre-designed funnels that ClickFunnels provides, your business will never have to hire web designers and programmers, thereby saving on these costs. You actually don't have to be an expert in creating a sales funnel to make the most out of your investment.
​The main function of ClickFunnels may be creating sales funnels, but this program also offers various other features like A/B testing, custom domain hosting, email integration, and a whole lot more.
​There are many ways on how you can utilize a sales funnel by ClickFunnels. Among these include:
Capturing leads
Creating membership sites
Selling products
Selling services
Running webinars, and more
Moreover, according to a study on Clutch, a website that publishes ratings and reviews of leading IT, marketing, and business services companies, the sales funnel is around 54 percent more effective than flat websites when converting people into paying customers.
Therefore, ClickFunnels is your perfect tool to achieve these results.
Here are some of the purposes ClickFunnels is used for.
1. Use ClickFunnels To Grow Your Email List
A business like what you have may have a strong presence on social media, garnering likes, comments, and other forms of interaction. But aside from the fact that these people don't belong to you, there's a huge chance your business will stop running when social media is gone. Of course, that won't happen abruptly, but you get the picture.
What's the solution? Build your own email list or a subscribers list. You can do this with ClickFunnels. The major advantage of having this list is that it totally belongs to you. You own it.
ClickFunnels helps businesses build their lists by creating a landing page that'll encourage your subscribers or your audience to provide you their email addresses, so you can connect with them when sharing about your products and services.
2. Create Your Personalized Sales Funnel
Know for a fact that even the most effective sales funnels don't automatically build themselves. It takes hours of careful planning and a lot of effort to shape a sales funnel perfectly. This is why building a sales funnel that matches the needs of your business is a challenge.
ClickFunnels can help you solve this dilemma. This platform will do the heavy lifting for you. A high-quality sales funnel has several parts, and ClickFunnels is your one-stop solution for these requirements, so you never have to use multiple apps.
ClickFunnels is a comprehensive and detailed platform that focuses on each page of your funnels, ensuring your business gets the revenue it deserves within a shorter time.
3. Host Paid Content
It's never easy to create content that your customers will love. With ClickFunnels, entrepreneurs in the content creation business can have a platform that can streamline the entire process.
For instance, let's say you're selling a course. Among the challenges you'll encounter is getting access to the specific customers who have bought your course. You won't have to experience this when you use ClickFunnels.
ClickFunnels is a tool that can help businesses sell their products and services, including paid content, whether what you have are blueprints, checklists, exclusive video training, templates, and more. These are possible with the membership funnel feature of the ClickFunnels platform.
4. Venture On Webinar-Based Funnel Building
Is your business into creating webinars? Webinars are beneficial when selling products and services to an increasing number of customers. Many digital marketers and website owners today are into running webinars. Webinars are among the most effective strategies to generate new leads.
With ClickFunnels, you won't anymore go through the time-consuming process of creating webinars when selling a product or service. This tool helps business owners create all of the pages in a single dashboard. Now that's a great way to utilize ClickFunnels to the advantage of your business.
5. Build Your Coaching Ticket Funnel
Very useful, especially for those who offer coaching services, ClickFunnels has been helping individuals market themselves in front of their audience.
Running a coaching business is never easy. Projection is a significant part of your success. Let ClickFunnels provide you with everything you need for this venture. Coaching is a challenging niche, but with this software, you'll be able to create an effective projection that'll attract people who will be more than willing to pay for what you offer. However, remember that each of your steps must be in the right direction.
6. Be An Affiliate And Earn Commissions
Isn't it great to earn more income and perhaps passive income? Getting a steady income stream is always the best idea, especially among entrepreneurs.
Well, this is one more incredible reason to get started using ClickFunnels. You can actually use ClickFunnels to be an affiliate and earn commissions. The ClickFunnels affiliate program has been benefitting bloggers, website owners, and many other individuals.
Here is how the affiliate program at ClickFunnels works. ClickFunnels for clients provides a commission on every paid membership generated via your membership. That means that if a visitor purchases ClickFunnels products or services through your link, you get paid a percentage for whatever amount they pay via ClickFunnels. Sounds interesting, isn't it?
7. Become A Certified Partner
You may also use ClickFunnels to become a certified partner. Building sales funnels for various businesses using ClickFunnels is truly a rewarding career. You can charge a particular amount when you create an offer page, an upsell, or a follow-up sequence for your business. Furthermore, if you have a track record of experience, you can even charge higher for your services.
In order to be an authority on ClickFunnels, one of the best options to take is to become a ClickFunnels Certified Partner. This partner is one with in-depth knowledge and understanding of how ClickFunnel works. Most of the time, you'll need to enroll in a course on your way to becoming a certified partner with ClickFunnels.
There you have it, the many great uses of ClickFunnels. To recap, some of the many uses of ClickFunnels include using it to grow your email list, create your personalized sales funnel, host paid content, venture on webinar-based funnel building, build your coaching ticket funnel, be an affiliate and earn commissions, and become a certified partner.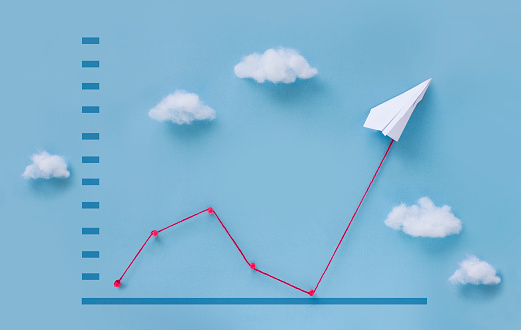 Create Sales Funnels For A Successful Online Business: Why Should Your Business Have ClickFunnels?
Sales funnels from ClickFunnels are present to help you improve the way you convert your visitors into buying customers, but why should your business have them? Here are the reasons you must take note of.
1. Easy-To-Use Software
ClickFunnels is very intuitive. Anyone can use this tool to create a professional sales funnel. Moreover, working on this software is simple since it brings together the needed web processes for your online business, thereby making creating a sales funnel less difficult.
How about running the ClickFunnels software? Well, intensely simplified, everything comes with drag-and-drop functions, such as clicking and dragging the modules to create your theme. You can also use the pre-made templates.
Choosing to create from the pre-made templates means there's no need to create a sales funnel from scratch, making this platform suitable even for beginners. With just several clicks, you get to create your very own sales funnel that generates high conversion rates.
2. Capability to Connect to External Services
ClickFunnels can provide users with sales funnels that generate potential customers and increase sales conversion for your products and services. But beyond the sales funnel, what happens behind the scenes also matters.
Before your discovery of ClickFunnels, it may have taken you several tools just to create an effective and intuitive sales funnel. Now, with this platform, everything can be done in a single place.
ClickFunnels also has an integrated app for collecting leads, creating pop-ups, up-and down-sell pages, running an auto-responding service, and so much more. You never have to waste time designing a landing page since there are pre-built templates on ClickFunnels.
Aside from these, ClickFunnels also offers the option to connect to external apps without the hassles. For example, you can connect your sales funnel to your online payment platform or auto-responder service. The platform also has an integrated app for e-mail responding.
3. Best Value For Money
When an online business has ClickFunnels by its side, it'll never have to pay several subscriptions per month. This software offers a single cost, saving up money from the beginning up to the long run.
Many software programs aren't free when you just want to try them out. Not with ClickFunnels. ClickFunnels offers a free trial period spanning two weeks, which is perfect for those who want to test the software before actually investing in it.
Your online business will further appreciate what ClickFunnels can do since it has an SSL certification, which ensures top-notch security in various aspects of use.
Creating a sales funnel may take a long time without the right software. With a sales funnel from ClickFunnels, you'll be able to generate leads more efficiently and earn high profits.
Succeed In The Industry With ClickFunnels
In a world where the competition gets more and more intense in the business landscape,
entrepreneurs like you need the right strategies and tools to edge out their competitors in the industry.
There are several tools that businesses need to succeed. These include mobile marketing tools, email software, content management system, social media management tool, and hiring software. They also constitute having a timesheet app, accounting software, task management software, team chat app, and file-sharing tools.
However, one amazing tool that you should never forget for your business online is your marketing funnel. Creating your own sales funnels nowadays is easier with a sales funnel builder that'll offer your business with sales funnel templates and so much more in just a few clicks.
With these online sales funnels, you can even manage the entire sales funnel with the help of platforms like ClickFunnels and create your own sales letter funnel or your own affiliate program. To be able to create an effective sales funnel, a sales funnel system, and sales pages so you can generate leads, ClickFunnels is a highly recommended tool that you must have for your business. Achieve more starting today with ClickFunnels.