ClickFunnels is your all-in-one tool that helps you market and sell your products over the Internet. ClickFunnels is designed for individuals who have this entrepreneurial mind and spirit but lack the coding, design, and other technical skills necessary to build an online business empire.
Instead of relying on other people to build your sales funnel for you – since you alone know the intricacies of your business, ClickFunnels makes it possible to create sales funnel pages on your own.
In this article, we'll discuss how you can add Google Analytics to ClickFunnels so that you can track your sales funnel better and increase your conversions.
Tracking Your Funnels
Funnel analytics is an indispensable area in digital marketing. They let you see where your potential customers fall in your desired goal flow and enable you to measure and track conversion rates every step of the way.
Being informed where your customers come from, what content they consume in their journey, and how much time it took these customers to reach the point of conversion will provide you valuable information about which strategies are the most effective for your campaigns.
Know that this is the name of the game: to get people visiting your website to buy your product and become customers. In other words, this is all about the conversions. The more conversions you obtain, the more products you sell.
There are so many tools in today's market that can help you reach out and convert more people, and among the most effective platforms is Google Analytics.
What is Google Analytics?
Google Analytics refers to a premium service from Google that provides web analytics capabilities to its users. Once you're able to add Google Analytics to ClickFunnels, you'll enjoy features such as Google Analytics tracking ID, Google tag manager, tracking pixels, tracking ID, data, and so much more.
This powerful tool focuses on website traffic with its special tracking features. Everybody can use Google Analytics to take a look at reports detailing the traffic coming to your website. This is likewise a great way to measure the effectiveness of your advertising. What's more, is that the number of features that this platform can offer is constantly growing.
Now we get toward the meat of our discussion. How do you add Google Analytics to ClickFunnels?
Adding Google Analytics to ClickFunnels
To add Google Analytics and its Pixel to ClickFunnels is very simple. Once you're done, you can track everything much better.
Google Analytics refers to a service provided by Google, offering web analytics capabilities to its users. It has super-advanced features for tracking that make a great addition to the analytics of
ClickFunnels.
Whether you'd like to know how many people checked out your sales funnel or sales page, or
how long have these individuals stayed on your page, this procedure will help you track.
However, take note that this step-by-step guide is based on the assumption you have your ClickFunnels, and Google Analytics accounts ready. If you don't, you first need to sign up for ClickFunnels and set up Google Analytics.
Secure your Google Analytics tracking code
The first step in this part involves you opening your Google Analytics dashboard. Then, click the "Admin" gear icon near the bottom left corner of your screen.
Choose "Tracking Info" then "Tracking Code." Afterward, copy the entire code from the Website tracking portion.
Integrate Google Analytics with ClickFunnels
Once you've copied the code, you'll need to install this into ClickFunnels. After this setup, it can take anywhere between 24 to 48 hours to begin tracking, so be aware of this.
To integrate ClickFunnels with Google Analytics, the first step is to open your ClickFunnels dashboard. Head over toward the "Settings" tab of the funnel you'd wish to track.
Once you've reached the settings tab, you'll see the section titled "Head Tracking Code" near the bottom left portion. Simply paste the code you've copied earlier from Google Analytics.
Voila! You've done it.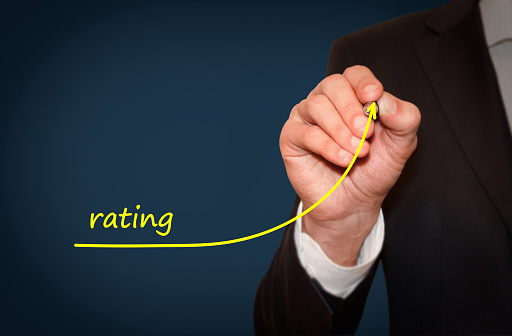 Your Online Business Should Now Be Ready to Increase Its Conversions
ClickFunnels provides a wide range of benefits for every entrepreneur.
With these benefits, your business is bound for the success you've always wanted. What's more when it has all the good things from Google Analytics? Increase your conversions today with the combined powers of ClickFunnels and Google Analytics.