There's a saying that goes: two heads are better than one. In many aspects of life, getting the power of two combined things, no matter what they are, is always better.
To integrate means to combine one thing with another, so they become a whole. The same concept applies to using platforms, tools, and innovations for your business, like ClickFunnels and ActiveCampaign.
In this step-by-step guide, you'll learn the easy way to integrate ClickFunnels and ActiveCampaign. With these two integrated, you'll get benefits from its features, including:
contact activity,
existing contact,
new deal task,
embed code,
existing deal, and more.
So, let's get to it!
What is ClickFunnels?
ClickFunnels is a social marketing platform that lets users create sales funnels for their business websites. Otherwise known as revenue funnel or sales process, the sales funnel is a way for you to set up your website so it can generate sales.
The main function of this software is as grand as a page builder, allowing entrepreneurs to create a homepage for their business that gives potential clients ways to begin purchasing things. However, ClickFunnels isn't only about letting you create landing pages. Among the other features of ClickFunnels include:
Capability to launch membership systems
Custom check out options for services such as PayPal
Payment integration with PayPal, Stripe, and more
Ability to launch webinars and online courses
Split-testing feature to utilize analytics on competing test landing pages
Conversion tracking statistics so you can see how many of your site visits result in sales
Aside from helping you make sales, among the greatest advantages of ClickFunnels is its customization features. You can make any of the following.
1. Sales Letters
An ingredient in the success of any online marketing campaign is the sales letter or could be emails designed to generate sales leads. The difference between effective sales letters and ineffective sales letters is the distinction between sales and spam folders.
2. Video Sales Letters
Video sales letters are web pages with a video that seeks to make sales with your products.
3. List Building Pages
These refer to web pages that let you collect opt-in contact data on potential customers and keep databases of potential leads for email marketing.
4. Safe And Secure Check-Out Pages
ClickFunnels legitimizes your payment systems through these features.
5. Upsell Pages
Upselling refers to when you offer a customer potential upgrades or more items when they've committed to another sale.
6. Downsell Pages
On the other hand, downselling is when a potential customer declines a sale, triggering your sales system to offer them discounted items of the same value or anything that'll save the sale or part of.
7. Webinar Funnels
Several types of digital services can provide webinars and online courses as supplemental income. These are also what ClickFunnels can do.
8. Thank You/Download Pages
These pages trigger once a buyer completes purchasing products from your website.
9. Gated Subscription Areas
ClickFunnels can also block part of your business website off to individuals who purchase a subscription.
What is ActiveCampaign?
While ClickFunnels is all about creating landing pages and business websites, ActiveCampaign is about the email marketing part of the equation – letting users utilize machine learning and automation to make sales via email connections effortlessly.
Email marketing through software like ActiveCampaign has become very target-specific that you can make individuals feel like you're directly speaking to them. Plus, when you use email marketing campaigns with persuasive and compelling copy, you let your emails connect potential buyers emotionally with your business, product, and develop brand loyalty and encourage them to become repeat customers to your services.
An email marketing campaign is more than just sending out email newsletters. ActiveCampaign offers these fantastic solutions for your sales activities. Among the features you can enjoy are:
Website/event tracking
Automation goals
Attribution
Split actions
Analytics on upsells, downsells, sales funnels, and more
Manage and grow contacts
Compatibility with smartphone apps
Rating leads
Generating new leads via social media analytics
ActiveCampaign, like ClickFunnels, also has customization features that'll let you enhance the way you make sales. Following are a few ways you can take advantage of ActiveCampaign to customize your email marketing.
1. Broadcast Emails
These refer to one-time emails that'll allow you to showcase your new products, launch flash sales, and send newsletters to a larger group of contacts at once.
2. Client/Contact Segmentation
ActiveCampaign also lets you segment your potential leads through various tags and fields. With this, you can further customize your sales papers to individual contacts and tracking for groups.
3. Drip Campaigns
These are great ways to generate sales for your website. They let you send messages gradually to encourage customers instead of nagging them, preventing you from landing on their spam folders.
4. Automated Workflows
If you manage a small business, automating your marketing and sales processes will save you a fortune in labor and energy so that you can use these on more profitable ventures.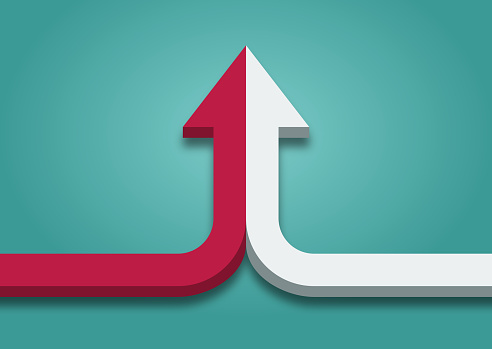 How to Integrate ClickFunnels With ActiveCampaign
Here's a step-by-step guide on how to combine these two amazing tools.
Step 1: Retrieve your ActiveCampaign API credentials
First, log into your account at ActiveCampaign.
Then, choose Settings from the navigation menu located on the left portion of the platform.
By doing these, you'll get redirected to the next screen. From here, select the Developer Option.
By doing so, you'll be able to access your API URL and API key. Take note and remember this API key, or copy and paste these into a separate retrievable file, a document perhaps, for use in the next step.
Step 2: Integrate ActiveCampaign with ClickFunnels
First, open a new tab. Then, log into and enter your credentials in your ClickFunnels account.
Next, proceed to the dashboard and click on your profile. Choose Account Settings.
Then, tap on the Integrations option and choose Add New Integration.
On the following page, you'll need to fill out the details for the ActiveCampaign you'd want to integrate with ClickFunnels. Note: you'll be granted the freedom to change your ActiveCampaign to any name you prefer.
This time, copy and paste or fill in the API key and API URL from earlier.
Next, tap the Add Integration option. By doing so, you'll give ClickFunnels the permission to either add or remove campaigns from your lists with ActiveCampaign.
Once you've done these, you'll get redirected to the ActiveCampaign page. In here, you'll give ClickFunnels permission to access all the details on your ActiveCampaign account, make sure to choose Allow.
Congratulations! You're finally done integrating the two platforms. Now that you know the process to integrate ClickFunnels with ActiveCampaign, you'll be able to use all the great features of ActiveCampaign in your sales funnels and thus, generate more leads and sales.
Takeaway
With both ClickFunnels and ActiveCampaign at your midst, you get the combined power of
these two platforms rolled into one. ClickFunnels is a platform for creating sales funnels, while ActiveCampaign is your CRM platform. We hope you learned a lot from this discussion on how you can integrate ClickFunnels with ActiveCampaign.
Feel free to share this article!