If you're a digital or an affiliate marketer, you know the importance of a great landing page. And if you're not using ClickFunnels yet, you're missing out on one of the best tools around for creating high-converting landing pages.
ClickFunnels is one of the tools created for entrepreneurs, business owners, and digital marketers to help promote, sell, and deliver their products online. Basically, it is an all-in-one tool you'll need to run your online business.
In this blog post, you will learn how to use ClickFunnels for affiliate marketing, including some crucial details and tips regarding successful and profitable affiliate marketing. So let's get started!
What is Affiliate Marketing?
Affiliate marketing refers to a business model wherein people get paid whenever they bring a customer to a company/business they are promoting. Affiliate marketers can only be paid when the product they are marketing is successfully purchased using their referring or affiliate link.
Practically speaking, affiliates are the middlemen between the business (seller) and its customers (buyer). And they will get a commission once they successfully connect these two parties. When it comes to payments, it can be either one-time or recurring.
Affiliate marketing started even before the digital age. But with the birth of the Internet, the game has evolved completely, allowing individuals to become wealthy without developing their own products or services. Take note, though, that affiliate marketers can't get rich with just a push of a button. Affiliate marketing entails effort, time, money, and patience.
Benefits of Affiliate Marketing
Affiliate marketing offers a lot of benefits, but here are the most important ones:
Flexible and convenient – Affiliate marketing offers more independence and flexibility. You do not have to show up for work daily because you can work anytime and anywhere. Best of all, you do not have a boss!
No customer service – Since you do not operate the business, there is no need for you to deal with customers, manufacturers, and even employees.
Little to no overhead requirement – All available affiliate programs today are free to join. Just pick an existing product from other companies or businesses and promote it. This means you do not have to deal with all the huge expenses of running a business.
Passive income – Affiliate marketing is among the best ways to create passive income online. You can develop a system that generates money on autopilot.
Anyone can do affiliate marketing – No experience is required to own an affiliate marketing business.
Today, there are many ways to do affiliate marketing. But there is one tool that stands out if you want to start your own affiliate marketing business now – and that is ClickFunnels!
Why ClickFunnels is The Best Affiliate Marketing Funnel
Here are four compelling reasons why ClickFunnels is the most recommended sales funnel software for affiliates:
Easy-to-use visual editor
ClickFunnels' editor is easy-to-use, which makes editing templates fast. And since all things are categorized into sections, you can add the elements you want in a breeze and have as many rows and columns as possible.
Tons of pre-built affiliate templates
If you just entered the affiliate marketing industry, ClickFunnels will make it a lot easier for you to create an affiliate marketing page. It has plenty of pre-built templates that are proven to convert. Just choose your affiliate funnel goal, type, and template, add your email marketing service provider, and customize it.
Affiliate-friendly builder
ClickFunnels offers one of the most lucrative recurring affiliate programs. It gives rewards for its affiliates and hosts regular affiliate contests where you can win cool awards, such as your dream cars.
Built-in training courses
ClickFunnels provides plenty of presentations and training to the affiliate marketing world. You can get access to a bulk of courses when you sign up for a ClickFunnels account.
These training programs will help you achieve excellent results in your funnels and online businesses. These include courses on affiliate marketing, personal development, affiliate sales funnels, and traffic acquisition and monetization.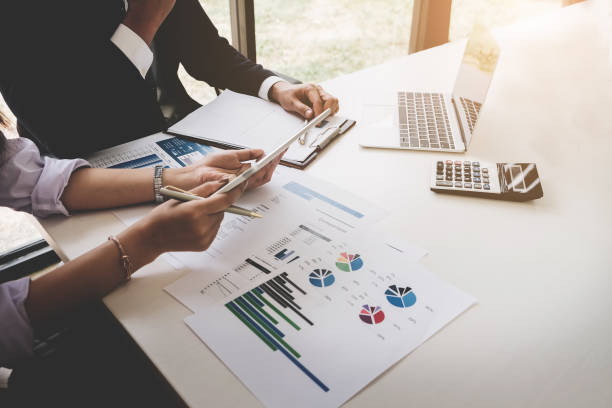 4 Steps to Using ClickFunnels for Affiliate Marketing
Here is a step-by-step guide to becoming an independent ClickFunnels affiliate:
Step 1: Set up a ClickFunnels Account
Before reaping the benefits of using ClickFunnels for affiliate marketing, you must initially set up your account.
You can sign-up for the free account, which lasts for 14 days, before paying for it so you can get familiar with how it works. Here's how:
Visit ClickFunnels' website and choose "Start Free 14-day Trial Now"
Enter all required details
Choose a plan and input your payment details. You will only be charged once the free trial ends, and you can also cancel any time.
When everything seems good, you will be redirected to your dashboard.
Step 2: Select your preferred affiliate product
Check out the ClickFunnels Affiliate dashboard and choose the affiliate products you want to promote.
It would be best to market products with free training as this gives consumers the option to try the product or service first before purchasing it. Consequently, this will increase the chances of converting visitors into leads and receiving commissions.
Step 3: Build your funnel
Once you have chosen products, the next thing to do is to build your affiliate funnel. Take note that your funnel must have a landing page and a thank you page. This is otherwise known as a bridge funnel, which eases the marketing and selling of your affiliate products.
Create a simple landing page, and don't forget to add an opt-in page and a Call To Action button. You may also create a lead magnet like a free ebook, pdf, or video to trade for emails.
As for creating a thank you page, make sure it includes your affiliate link. Also, input a personalized thank you video or message that advertises your affiliate product that is related to the lead magnet you have on your landing page.
In building your affiliate funnel:
Visit your ClickFunnels dashboard, look for "Click Funnels" in the menu bar, choose the "Funnels" option and tick "Add New"
You can opt for the "Create New Funnel" if you want to create customized funnels or the "Start Cookbook" if you prefer to use the pre-build funnel templates.
If you want a funnel that is all set, consider opting for the ClickFunnels platinum plan because it comes with an email marketing tool.
Step 4: Create an email marketing campaign
When constructing your email marketing campaign, you need to make a list, draft your emails, and create autoresponders or automated email sequences. You may use GetResponse to deal with all your email marketing. Check out this marketing email service and start a free trial to get started.
ClickFunnels Affiliate Program: An Overview
Once you have a ClickFunnels account, you will be part of the ClickFunnels affiliate program, where you can sell products and receive referral payments.
ClickFunnels is the best sales funnel builder because it provides high commission rates. Here are the benefits ClickFunnels affiliates can enjoy:
40% recurring commissions on your monthly accounts
5% commission for each monthly account referred by promoters. This means you can receive referral payments when your referred affiliates make sales.
bonus prizes when you refer at least 100 active users to ClickFunnels
ClickFunnels affiliate program is free to join, which makes it easily accessible for anyone genuinely interested in joining the affiliate marketing community.
How to Boost Traffic to Your Affiliate Funnel
Without traffic, you won't make money online. That is why knowing how you can drive traffic to your affiliate funnel is just as crucial as learning how to use ClickFunnels for affiliate marketing.
Here are proven ways to generate traffic to your affiliate funnel to ensure a profitable business.
Social media platforms
Using social media platforms, such as LinkedIn, Instagram, Facebook, Twitter, and YouTube, is the most efficient and easiest method of driving traffic to your sales funnel. These sites help increase organic traffic because each website has millions of active users worldwide.
Paid ads
Paid advertising is another proven way of selling products online. But you need to avoid paying ads unless you are sure of what you are doing. Most paying customers lose money because they can't set up ads correctly.
Solo ads
There are marketplaces where you can buy solo advertisements generating leads and driving traffic. They have many vendors with excellent email lists to select from.
Solo advertisements offer a guarantee that you'll get the traffic you paid for. It is also fairly cheaper than Facebook ads.
Open Forums
Open forums allow you to answer questions about affiliate marketing. Joining Quora, for instance, is a smart move since most questions on this Q&A platform rank top on Google. You can drive traffic and generate leads without extra cost by answering some of the questions and linking your sales funnel to them.
Final Thoughts on Using ClickFunnels as your Affiliate Marketing Funnel
Most of the strategies and processes mentioned here are not new. They are the fundamentals of affiliate marketing that will help you set the right foot on creating your affiliate marketing funnel, driving sufficient traffic, and making high commissions.
Achieving success in the affiliate marketing world takes time, consistency, practice, and hard work. Though there are several tools for building funnels out there, ClickFunnels is an excellent choice. But to ensure the success of your business online using this tool, you need to equip yourself with enough knowledge on how to use it. Consider checking out ClickFunnels affiliate BootCamp to discover more effective ways for promoting your affiliate products. Good luck!