ClickFunnels is a powerful tool for creating landing pages, sales funnels, and other website features. It has many great tools to help you make the perfect webpage.
However, like with any application, there are some limitations that might not work for your needs. For example, if you are not 100% satisfied with your marketing funnel, it's time to delete it and start over. Or, if you've hit the limit of 20 funnels, you surely want to know how to delete a funnel in ClickFunnels to clear up space.
But the thing is, you cannot delete or edit an existing funnel once it's created. How can you get rid of this funnel? Many business owners are confused about how to delete the funnel in ClickFunnels. So if you're one of them, this article will show you how.
What is ClickFunnels?
ClickFunnels contain a set of pages that leads to a conversion. A link on a social media post, a sponsored search ad, or an email are common ways for prospects to join a click funnel. The prospect will be directed to a landing page dedicated to a product or service your company offers.
Before converting, leads may navigate through numerous pages of add-ons and upsells after arriving at the landing page. A purchase does not always imply a conversion after a click funnel. Downloading a whitepaper or joining up for a webinar are two other sorts of conversions.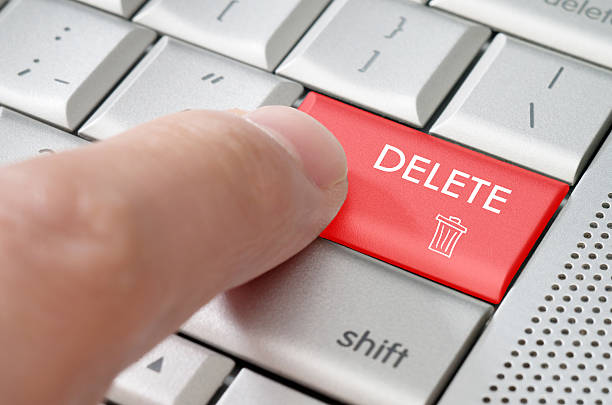 Common Ways to Delete a Funnel in ClickFunnels
In the ClickFunnels software, there are two methods for removing a single funnel: deleting the funnel step and archiving. When you delete a funnel, it is permanently removed from your account. However, when you archive funnels or landing pages, you may always bring them back to ClickFunnels. This is a good way to keep your funnels organized by date or to have a backup.
Archive Funnels from the Funnels Page
Within the ClickFunnels system, you are unable to delete a funnel. However, you can archive any funnel that you no longer need. When you archive a funnel, it will be moved to the Archived tab of the Funnels Page and won't count against your funnel count limit. The funnel will no longer appear on the main list, but it will always be available for you to restore and work with.
It only takes a few steps to archive a ClickFunnels funnel. Follow these steps:
You must first log in to your ClickFunnels account, which you can do by selecting the "Member Login" in the right corner of your screen and inputting your login credentials.
Find the funnel you want to archive under the ClickFunnels button at the top of your account dashboard.
Once you've found it, click the three dots icon to the right of the funnel name.
You'll be sent to another page, where you'll need to scroll down to find the grey button that says "Archive Funnel." The next thing to do is click that button, and your funnel will be removed.
Finally, double-check if your funnel has been removed. Do it by returning to your funnels list and clicking the "Archive" button. If it shows up, you've successfully saved it for later use.
You can also archive a funnel from your account's Funnel Settings button by following these steps:
Select Funnels from the drop-down menu under the ClickFunnels button (found at the top of your account dashboard).
Find the funnel you want to save.
In the top right-hand corner, select Settings.
Lastly, select the "Archive Funnel" button near the bottom of the page.
How to Restore Archived Funnels in ClickFunnels
So you've archived a ClickFunnel, and now you'd like to restore it. This might be a lot easier, so let's get right to the point.
Log in to your ClickFunnels account and select funnels from the drop-down menu.
You'll now see a list of funnels that have been archived. Select the funnel you want to bring back by clicking Restore.
On the pop-up box, select OK. And that's it!
Remove a Funnel Step in ClickFunnels
Instead of deleting the entire funnel, you can eliminate individual funnel phases. This may be a better alternative for some, and you should also think about it. Here's how to delete pages to lower your page count:
First, you must locate the funnel you wish to modify.
Once you've discovered it, select a funnel step to delete and click the "Delete Funnel Step" button to complete the process.
Click "OK" in the pop-up.
Is It Possible to Restore a Deleted Funnel Step?
Don't worry if you unintentionally removed a Funnel Step or later find that you require a funnel step that was previously deleted; deleted steps are not lost permanently. It is possible to restore them.
Follow these steps to recover a Funnel Step that has been deleted:
Go over the "ClickFunnels" button at the top of your account dashboard and select Funnels from the drop-down menu. You can search or scroll through your list of funnels, and you may find the one you want to restore.
In the upper right-hand part, click the "Settings" tab.
Click View Archived Funnel Steps at the bottom of the Settings page.
Lastly, choose Restore.
Now You're Ready to Delete Unnecessary Funnels
That's it! You've completed reading our comprehensive guide on how to delete funnels in ClickFunnels. Hopefully, this was helpful and sets you on the right track to success with this platform.
If you haven't tried ClickFunnels yet, you can sign up for a free 14-day trial and begin constructing your first funnel right away! Or feel free to contact us afterward.