The sales and marketing teams are vital for every new business. Without them, you can't reach your target audience, generate leads, and convert them into buyers.
As such, you need to be keen on the hiring and training process to ensure your sales and marketing teams are running like a well-oiled machine.
Here to help you out is this comprehensive, step-by-step guide on building a successful team.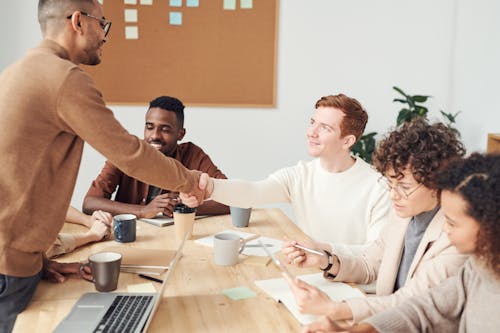 What You Need to Do Before You Build a Successful Sales Team
Even if you need new sales reps to fill your vacancies ASAP, there are several things you need to do before getting new additions to the team.
Here are six of them:
Look at Your Company's Weaknesses and Sales Goals
Before you bring new marketing and salespeople to the team, you first need to look at the issues at hand.
For example, you may be thinking of getting a Business Development Representative (BDR) to get more meetings. But if your marketing team doesn't get many qualified leads, then hiring a BDR is useless.
The same can be said with hiring a new marketer. If your sales department isn't ready for the influx of qualified leads, hiring new team members will be useless.
Likewise, you need to re-examine your objectives. Is it to make five-figure sales in a week? Revisiting these goals will help you make the right hiring decisions.
Analyzing Your Marketing and Sales Strategy
It will help to do a funnel gap analysis that will expose the shortcomings in sales or marketing.
For example, if the problem is at the top of the funnel—say, acquiring leads—then you know exactly what to do.
It might be recruiting a new team member for the marketing division or foolproofing your lead generation system.
Additionally, if the problem is getting new customers, your concern should be to add more people to your sales force.
Remember: hiring a new salesperson will affect your funnel, so you need to be ready for it!
For best results, keep your sales process and technologies scalable. That way, when your business grows, it will be easier to hire people.
Take Advantage of Technology
Yes, human resources are indispensable. But if you want to hit your marketing and sales goals, you need to use the newest technologies.
Instead of qualifying, assigning, and routing leads manually, you can automate them with programs such as workflows.
They can do the said processes automatically, so you might not have to hire one for such functions. Think about all the money you get to save!
Active Campaign is an excellent example of software you can use to automate email marketing and lessen your team's workload.
That said, it's essential to familiarize your team members with these technologies. They can help streamline the entire sales process and bring in more revenue in the long run.
Make Sure that the Entire Team is on the Same Page
Hiring new reps is useless if your marketers aren't seeing eye-to-eye with your sales team.
That's why it's critical to encourage collaboration between the two departments. They should be aligned when it comes to the specific objectives of your projects.
An excellent way to do so is to draft a service-level agreement to harmonize the entire company. It can help employees work closely to create an improved customer experience.
Better yet, a successful sales team collaboration with marketers can provide helpful feedback.
The marketing reps, for one, can provide sales teams with the data they need to improve lead generation. Sales leaders, on the other hand, can use marketing materials to enhance their sales activities.
For small business owners, the alignment of teams will make visualizing gaps easier. As previously mentioned, if you lack leads, then you may need to add more marketers into the mix.
Evaluate the Strengths (and Weaknesses)
Even if you have a pretty successful sales team, they're not perfect. They're bound to have some weaknesses as well, and that's normal.
Such will be the case as your company gets bigger.
Your marketers or sales rep may need to take on more functions, even if they don't specialize in them.
Sadly, this will create more gaps, which should guide you when recruiting new hires.
Think of this: if your marketing department is struggling with social media campaigns, you may need to get someone specializing in those.
Include the Sales Force Revenue When Measuring Success
When measuring key performance indicators, leads aren't the only thing you should consider. You should see to it that your marketing and sales representatives contribute to the company revenue as well.
Even if your teams acquire a lot of leads, it won't matter if they're low-quality.
That said, it's best to measure success by determining the leads who become customers.
As emphasized, it will help to use technology when doing so. You can use apps like Active Campaign to evaluate the buyers' journey. That way, you get to pinpoint the "leaky" part of your funnel.
Likewise, this solution will help you determine how many marketing or sales people you need to bring into the team.
Think: Should You Outsource or Revamp Your Sales Organization?
It's not cheap to hire new sales reps. Onboarding and sales training take a lot of time and money.
If your business has a limited budget, you may consider revamping your sales force.
Another option is to outsource a part of the sales process to specialists.
However, if you want to hire employees with specific skills, it's time to recruit some for your sales teams.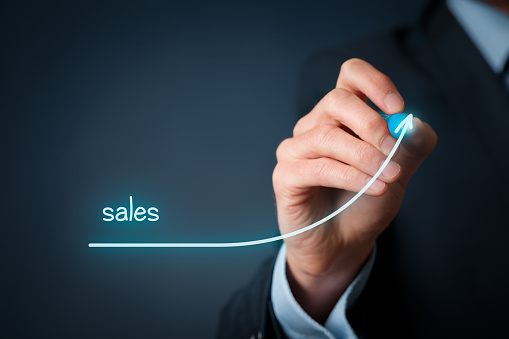 Building a Sales Team: a Step-by-Step Process
Now that you've identified the issues, it's time to look for new marketing and sales reps.
Here's how to do it:
Consider the Perfect Timing for Your Company
The best time to hire a new sales team is when you're launching new products or services.
While you can assign these new launches to your existing sales reps, you may be dampening their efficiency. They need to sell more things, after all.
As a result, the performance of your current products may end up suffering.
You can try assigning projects to your sales team one at a time if it's feasible.
But if it's not working out the way you envision it to be, then it's time to add more to your workforce.
Look for the Right Traits in New Sales Reps
If you want to build a successful sales team, then you need to hire the right people.
Apart from being knowledgeable in marketing and sales, they need to have a lot of passion, grit, and creativity. They also need to have empathy for their customers.
When it comes to hiring sales or marketing people, it will help to:
Build a Job Profile
This document outlines what your sales manager needs to sell.
It should describe the sales cycle (e.g., every six weeks or every year) and the product or service they need to promote.
Filter the Applicants According to the Job Profile
While you may be tempted to choose the applicant with a stellar resume, you need to look closely if they fit your job profile.
You can hasten this process by looking for SEARCH:
Skills the applicant needs to fulfill their role
Experience from their previous sales position
Attitude they have towards the sales process
Results they've given in their past job
Cognitive skills in selling
Habits they should possess
According to the "Science of Selling" author David Hoffeld, those who possess the following characteristics perform better in sales, so it's good to look for the following qualities:
Intrinsic motivation. Apart from the salary, what pushes them into sales? Do they enjoy or love what they do?
Understanding of others' perspectives. How do they gain their sales or product knowledge? How do they consider their customers' purchase motivations?
Integrity. Do they have strong moral principles?
Growth mindset. Are they open to professional development?
Interpersonal communication skills. Do they give a great first impression? How do they communicate with the clients and the team, both verbally and non-verbally?
Start Building Your Sales Team—But Don't Rush It!
In the US, the turnover rate of sales reps is at a whopping 27%. That's why it's vital to hire the right person for the future of your business is on the line.
Remember, it takes an average of ten months to transform a new sales manager into a very competent one. If you hire the wrong person, it's ten months of costly training right down the drain.
That's why you shouldn't rush when it comes to building your sales team. Yes, posting an opening and picking from the existing pool is an easy fix. But when you wait for the right person, success will come easier and endure for longer!
Do "Reversing"
If you want to be 100% sure of your new sales manager, you can try something that sales guru David Mattson brands as reversing.
As the name suggests, it reverses the flow of information. So instead of hurdling everything to the applicant, they will direct the data back to you.
For example, rather than asking, "What are your strongest sales/marketing skills?" you should reverse the question so that they talk about their personal experience. Doing so will prevent them from using their rehearsed answers.
To do this, Mattson recommends asking about their last ten sales accounts and their specifics. It's hard to rehearse answers for reversed questions, so you'll get more truthful answers.
Ask Help From Your Sales Team
If you're looking to hire new marketing or sales persons, you should get the team involved.
For one, they can give new insights or ideas that will help you with the selection process. They may even point out why your candidate is not a fit with the current sales culture.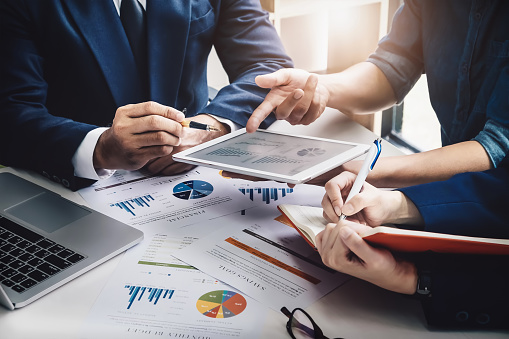 How to Ensure the Success of Your New Marketing and Sales Team
Building a sales team doesn't end with analyzing your current dilemma or hiring new sales reps.
It's what you do after that paves the way for more deals and revenues.
Educate Your Team About the Best Sales Practices
Gone are the days when sales reps needed to do cold calling—contacting every person listed in the Yellow Pages.
Now, they have a lot of technologies at their disposal—advanced CRM software like Active Campaign, ringless voicemails, and location-based text marketing, to name a few.
Because of these constant developments, you need to prepare your team. They need access to relevant content to help them learn about the newest practices or sales programs.
Remember: marketing and sales are battlefields. Your employees need to enter the arena prepared.
Set Realistic Goals
Even if you hold a refresher course for your sales team every so often, it's useless if they don't know their priorities.
If you're the company owner or the sales manager, it's safe to say you know your customers and market well. Because of this, you know what goals your sales team should meet.
When setting goals, it's all about making sure they're attainable and realistic.
If they're too hard, your sales team may end up demotivated. If they're too easy, they won't be working as hard.
When setting up goals, you have the option to do it on a weekly, monthly, or quarterly period. What's important is that it reflects your year-over-year progress.
For example, if you increased sales by 10% last year, you can set a goal to hit 15%.
When it comes to goal setting, it's essential to welcome feedback. You don't want your sales team to lose motivation over your authoritarian ways.
Remember to communicate with your staff and ask for their inputs. Who knows? Their ideas might be better than yours!
Provide the Right Marketing and Sales Tools
As mentioned, you need to take advantage of new technology.
You want your team to focus on the marketing and sales process rather than on activities that could be automated.
If you want to build a great sales team, then you need to use the right platforms. There are lots of automation tools, CRMs, and collaboration apps at your disposal!
A good example is a sales automation program like Active Campaign, which may ease their jobs by sending scheduled email sequences.
Your team will also benefit from click-to-call programs, which can record and make sales calls on their behalf.
Offer Good Compensation and Benefits
Picture this: You have the perfect sales manager for your team. Sadly, they decided to transfer to another company because of its benefits.
That's why every sales business needs to offer reasonable compensation plans, apart from commissions and rewards.
Remember, these benefits need not be monetary all the time. Extra time off, additional leave credits, or flexi-time will help motivate your sales teams to work harder.
Measure Your Marketing and Sales Reps' Progress
How would you know if you're hitting your business goals if you're not measuring them?
When evaluating progress, always keep the following in mind:
Calls Do Not Always Mean Paying Customers
One thousand calls and one sale vs. 100 calls and five sales—it's obvious which is better.
Not All Leads are Created Equal
If your marketing reps provide a list of random people, then it will be harder to sell.
If you want to have more paying customers, you need to work on your lead-generating efforts.
It's best to invest in targeted advertising or perform inbound marketing campaigns. Another option is to search for a good lead list.
Current Customers Bring More Sales
Say you have a client who bought from you before.
Did your team abandon them right after they made a purchase? Or did your sales manager continue to nurture a relationship with them?
A repeat client is better for business. Your retention rate is also a good measure of your sales team's success.
Maintain a Great Company Culture
Put yourself in your marketing or sales teams' shoes: would you be motivated to sell if you work in a bad working environment?
Culture is so pivotal in employee retention that it brings a $6 million difference in HR costs.
If you want your team to do better, then you should maintain organizational culture by providing the following:
Annual salary increases
Remote work opportunities
Achievement recognition
Encouragement and feedback
Company events
Skill development classes
Final Thoughts
You can't build a successful sales team in a day.
You need to prepare by evaluating your employees' strengths and weaknesses. You also have to make sure that both departments are aligned with each other.
When hiring new marketing and sales reps, always consider the timing. Look for the right traits, and don't be quick and careless in hiring a new sales team member.
Once you have hired sales team members, you need to build and nurture their potential. You can do this by educating them, setting achievable goals, and providing the right tools.
Offering reasonable compensation and promoting good culture will help your team achieve more as well.