Most successful entrepreneurs get trapped in their own success. The more clients they have, the more difficult it is to run their business because there's just too much work involved to keep up.
If you're offering online courses, you need to perform regular manual check-ins and even blog constantly to nurture your lists. Eventually, you may burn out completely.
Fortunately, there is a way to easily scale your business, simplify the sales process, increase your profits, enjoy complete freedom, and provide superb customer experiences. And that is through automation.
Marketing automation can help businesses of all sizes stay on top of their game. It takes much-needed time off your hands, freeing up valuable resources like money and energy for other important tasks in order to generate the results you want from your marketing efforts.
One of the most sought-after email marketing automation platforms today is ActiveCampaign. This is because of its excellent features for automating email (and a lot of other things) to different levels of complexities. The ActiveCampaign follow-up sequence, for instance, can help select which content will work best for your business and then schedule when to send them to your subscribers.
So here is a guide to follow-up email sequences, their benefits, and how to create a superb follow-up strategy.
Email Sequence: Definition
An email sequence is a set of email messages sent automatically to specific segments on your list. It can be used to stay in touch with prospective customers, announce new products and promotions, and many more. Thus, it is a crucial part of any company's inbound marketing strategy.
An email sequence can either be time-based or trigger-based.
When an email is time-based, emails are sent at predetermined time intervals, such as:
30 days after purchase or download
Immediately after opt-in
Anniversary of subscription
Meanwhile, a trigger-based email sequence sends emails based on actions, like:
Purchasing a product or service
Shopping cart abandonment
Browsing behavior
Downloading or reading content
Subscribing to your list
Whichever you choose, you'll only set them up once – and then send them out automatically by a software or platform like ActiveCampaign. Of course, you can modify your follow-up email sequence after setting them up.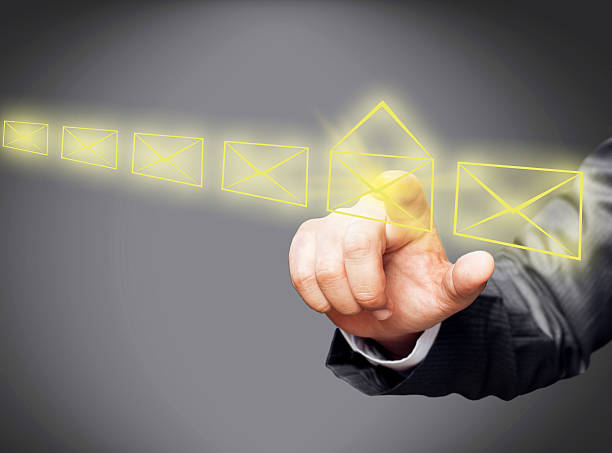 Email Sequence: Benefits
The days of individualized customer service are long gone. Businesses now have multiple clients and thus, need a system that can reach every single one without wasting time on unimportant or unnecessary messages.
Email sequences allow you to segment your emails by type, so all relevant ones get delivered straight away, saving you and the sales reps hours each week in tedious sorting through irrelevant small talk with prospects who aren't interested anymore.
When email sequences are set up correctly, they do a lot of the legwork in helping you avoid losing customers at critical points. Companies that automate their message delivery also report better acquisition and retention rates. The follow-up sequences also seem to lead readers down an easier conversion path, resulting in increased revenue for companies who effectively utilize this email marketing strategy.
Email Sequence: Types
You can create any type of email sequence you want, but just a handful will always work.
Welcome email sequence
Send a welcome email to new subscribers after signing up or registering. Research shows that these automated sequences are proven to deliver 320% more revenue per email than regular promotional messages.
However, don't bombard your clients with welcome emails. It's recommended to send 4-6 emails as part of your welcome email sequence. You must establish trust first before pushing for a sale.
Here's a recommended outline for a 4-email welcome series:
1st email: Give a warm welcome, along with simple expectation setting
2nd email: Show them your business' value
3rd email: Provide helpful lessons
4th email: Categorize your subscribers based on customer data and send relevant emails to each segment
Always strive to be authentic and genuine with your new subscribers. It's been shown that 4-6 emails within a couple of months will help establish relationships, showcase your offered value as well as familiarize people with the relevant content they can expect from now onward.
Onboarding email sequence
Onboarding refers to getting a new customer or visitor to feel like they are part of your business. You get them engaged by providing information on what will best serve their needs, staying in touch with regular updates about how things work around here, and making sure every step has been explained clearly beforehand, so no one gets lost along the way.
This means having someone use your product, start a trial, or perhaps book an appointment. To do this, your onboarding follow-up emails must include the following:
Benefits of features
Personalization
Customer journey stage
Here are some tips for creating your onboarding emails:
Focus on value
What can your product do that the other ones don't? Is there a specific problem it will solve for customers, and how does this benefit them over competitors' products or services? If so, then focus on those features in every aspect of marketing.
Provide social proof
What people do is influenced by what others are doing. In other words, social proof works wonders when it comes to marketing and advertising because you can count on your customers' actions as evidence that what they're suggesting might actually work for them too. Include relatable stories from satisfied clients or testimonials about how your product or service made someone's life better. Those kinds of things will make all the difference in getting new subscribers on board with whatever campaign you have going down here soon enough.
Offer incentives
You can use creativity in onboarding. Offering first-time purchase discounts and other incentives might just help convert more of those hesitant prospects into loyal consumers who will eagerly await each new update from you.
Your onboarding email sequence should range from one email for new customers to ongoing campaigns with personalized content tailored specifically to your target audience.
Maintaining an engaging tone of voice throughout all interactions is the key to attracting and retaining clients.
Abandoned cart email sequence
People may visit your site, browse your pages, add products or services to their shopping cart – then get hungry or busy and forget everything.
Or, they may abandon their cart because:
Your site's checkout process is too lengthy and complex
Your payment process is not secure
Their shopping cart is too expensive
They were only filling their cart for fun
No matter the reason, you and your sales teams must get some of those customers back.
Ecommerce businesses lose out on trillions of dollars each year because customers abandon their carts. However, some sources say that a well-timed abandoned shopping cart email series can get you 46% more sales. One in 10 people who open the email will click through to your site, with 35% completing their purchase.
Don't miss such profitable opportunities by dropping off quickly – use emails instead.
An excellent abandoned cart email sequence will have at least three emails.
1st email: sent after 24 hours as an initial reminder
2nd email: sent after 28 hours to address potential objections
3rd email: sent after 72 hours to incentivize, such as giving discounts
If there is a need to send more emails, you can do so. Just make sure not to sound too pushy.
Cold email outreach sequence
The goal of cold email outreach is to make contact with someone who doesn't know or have any connection between you, your marketing team, and your business. This often happens when both parties are in different industries, but it can also occur if one side caters specifically towards the other's needs.
The idea behind this type of approach would be that by reaching out to the right person via email, you could offer your service to a company that hasn't considered your offerings before.
When sending cold email sequences, make sure to incorporate the following:
Don't misrepresent your business.
Avoid using misleading subject lines – instead, keep it real!
Label your first follow-up email properly. For instance, identify if it is an advertisement or a special discount offer.
Include your company name, business address, and other key metrics in your email signature.
Provide an opt-out option and honor opt-outs.
When it comes to finding leads, cold email outreach is one of the best ways. It can be used as an initial meeting or contact for people who would otherwise never reply, and allows you to start conversations that may lead to the right direction or fruitful path.
Repeat customer email sequence
Email sequences are an excellent way to keep your existing customers engaged and maximize the money you make from each one. They can also be used as a good gateway for up-selling or cross-selling.
A good repeat customer email sequence includes:
1st email: Sent 2-3 days after your customer receives their purchase to check how they feel about their order.
2nd email: Sent four days after the initial email to provide customers something useful like recently published informative content they'll enjoy or a product recommendation.
Repeat customers are the backbone of your company, and email marketing can make them feel like part of an exclusive group with something new.
Re-engagement email sequence
The best way to re-engage your existing customers is by implementing a series of incentive-heavy emails that demonstrate why they should reconnect with you again. This is significantly cheaper than acquiring new ones and could help turn dwindling revenue into sustaining numbers for your business owner looking forward to your marketing plan.
But this does not mean that you avoid finding new leads. Instead, you must have a strong re-engagement campaign.
Send at least two re-engagement emails. Follow up in the same thread and ask if they read your previous email. Take note the recipients are not new clients who will need a lot of information. They only need some helpful reminders to take action.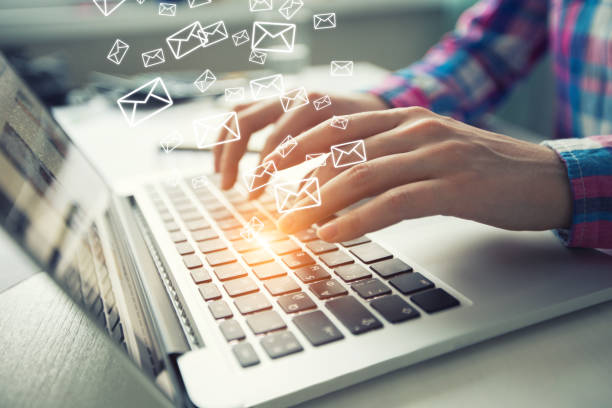 How to Create an Effective Email Sequence
A well-crafted email sequence can yield a positive result. The key is to follow these guidelines and make sure your messages are engaging.
1. Use a simple and direct subject line
To make sure your emails stand out, use a subject line that is simple and to the point. For example, "Welcome" or "Thanks for signing up!" are excellent options when someone just gets started with your blog posts rather than trying something creatively confusing like "We hope you enjoy reading about these interesting topics!"
2. Be specific
Make sure you quickly set the scene for why they're receiving your email. Perhaps it's to welcome them, or maybe there is some news about an offer that will interest them. Be specific in your writing, so the best prospects know exactly how to respond.
3. Keep it clear and concise
The key to writing an interesting email is simplicity. It's all about what you include and how that information gets delivered in your message – don't use too many words or add unnecessary details in all your emails.
4. Include a call-to-action
The most successful email sequences are those that offer your recipients a specific action. If you're telling them about an upcoming promotion, provide a clear call-to-action linking to the offers on your site or direct them towards articles in your blog for more information.
Automation can be a great way to streamline your business processes, but marketing automation tools like ActiveCampaign and 10XPro are not mind-readers. You still have control over why you're automating something. When you're ready to write an email sequence, consider using ActiveCampaign.
ActiveCampaign follow-up sequence helps automate your email marketing efforts, such as your welcome email workflow. It allows you to send emails to the right contacts at the right time, streamlining the customer onboarding process, simplifying the buyer journey, and nurturing lead generation. Most importantly, it allows you to handle other business or marketing activities.