Email marketing has changed the way big and small organizations do business with their clients. In the past, marketing efforts were mostly word-of-mouth (well, although this still happens today). Now, businesses connect with customers and build customer loyalty through effective email marketing campaigns and launching them with the help of platforms like Active Campaign.
These email marketing strategies have been around quite lately and for good reasons. An effective email marketing campaign is the most direct and efficient way not only to connect with the leads of the business but also to nurture them, turn them into customers, and win them over other digital marketing channels.
This discussion will detail what email marketing is, give you tips, and present you with the benefits of effective email marketing. These will help you create a successful email marketing campaign for your business.
Defining Email Marketing
Email marketing happens when you send a message for business to 
your email subscribers or those contacts who have signed up to be part of your email list and permitted you to send them newsletters.
Individuals and businesses utilize email marketing not just to inform but also to drive sales and build communities with your brand, such as in the form of newsletters.
Modern email marketing has transformed from the one-size-fits-all mass mailings, and instead, email marketing centers on consent from customers, segmentation, and personalization. You will get to know more of these later.
What are Examples of Marketing Emails?
Emails can either be:
Promotional emails
Informational emails
They both fulfill a particular purpose in the customer's journey. Let us take a closer look at each of them.
Promotional Emails
Email marketing campaigns that are categorized as promotional work to advertise, such as sharing a special discount, a new product, or a webinar. The list is endless. Campaigns of this kind consist of three to 10 emails sent for several days or perhaps, weeks.
These email campaigns must have a vivid call-to-action or CTA. CTAs represent the specific action you want the email reader to take. For instance, you want them to visit your website or purchase your products.
This kind of marketing email is distributed according to the requirements of the business.
Informational Emails
The second major type of marketing email is the informational email. Among the most popular formats of informational emails are newsletters and announcements.
As the name implies, newsletters are emails that share news about the business, such as whether it has reached new milestones or there are important developments with its products. They may also feature a use case of the product.
These newsletters are sent according to a pre-determined schedule, whether weekly, twice a month or monthly. The advantage? They help maintain a connection that is consistent with your customers or subscribers.
However, newsletters do not always have to be news. There are times when you can focus on the other, emailing your customers as if writing them a letter. Newsletters are opportunities for the business to share insights, tips, and thoughts about the most valuable things with your audience.
On the other hand, announcements, as the name suggests, are the ideal way to inform your subscribers of the latest company announcements, new launches, changes to your services they ought to know, and more. Emails have the needed formality to deliver these important messages, making it more necessary to create effective email marketing campaigns.
5 Tips To Create An Effective Email Marketing Strategy
Before creating the email marketing campaign, individuals and businesses need to learn about the best strategies during email creation, so you have a clear goal toward informing your readers or inspiring them to take action. Take heed of these guidelines to implement a successful email marketing strategy.
1. Recognize Your Audience
The first tip on your way to effective emails is knowing your audience. It is a rule of thumb for your email to always stay relevant with its recipient.
For one, a fine arts student will most likely not be interested in an email that tackles accounting or mathematics. Businesses must start with a profile of their customers to understand them better and what they want to read in the email.
2. Set Your Goals Clear
All your email campaigns must have a goal. Avoid the mistake of sending out campaigns only for the sake of distributing them. Aside from coming off as annoying and unnecessary for your customers, you will also not be able to get many leads.
Such goals may either be enticing new customers, introducing a new product, or enhancing brand awareness.
3. Make It Easier For Readers to Sign Up
Among the most difficult parts of email marketing is building that email list with customers 
who are truly interested in your offers. However, this process is achievable. You may include a pop-up where customers can sign up as they visit your website, include links that lead to signing up in your social media posts, and make your sign-up pages easier to find.
It's been said that you will never be able to obtain email subscribers if you don't make it easy or ask. It's recommended to avail of email marketing services from email service providers for these marketing tools.
4. Decide On The Type Of Campaign You'll Want To Utilize
Know that in today's industry, there are several types of campaigns. Each of these campaigns has various purposes.
Considering your goal and your audience, you must be able to decide the type of campaign you will use early on, whether this is an announcement, a blog post update, or a newsletter. The possibilities are endless.
5. Schedule The Emails
Time is one of the characteristics of a good email campaign. This will let you build customer loyalty since they know when to expect your email. You can find several email marketing services that offer built-in scheduling, so you can make this process a whole lot easier.
Steps to Create an Email Marketing Campaign
It's not difficult to create your email marketing campaign. With your goals in mind and with the right email service provider, you'll be able to create a successful email marketing campaign. Here are the steps to keep in mind.
Step 1: Determine Your Goals
The first step to a successful email campaign is deciding what you want email campaigns to provide for your endeavors. Establishing a clear goal will greatly help you through the process, assisting you in making the decisions.
The most common goals for email marketing include:
Driving traffic to your website
Getting Internet-based or in-person sales
Introducing products and services
Welcoming members to your business
Sharing news
Requesting solicitations, funding or donations, etc.
Step 2: Select An Appropriate Email Marketing Service
As you choose the email marketing service providers, you must consider the needs and the goals of the business. From here on, you can select the email service provider that offers what you require.
Step 3: Build The Email List
Emails won't work without a list of recipients. Aside from this, creating the email list is also said to be the most time-consuming step. However, it's necessary that you go through this process.
The email list is the most important aspect of your email marketing campaign since it identifies your target audience. You have the option to either buy your email list or grow this list organically. The latter is the advisable way to ensure you reach out to people who want to see your emails and engage with what you offer.
Among the places where you can get your email lists are:
Customer relationship management or CRM software
Content management platforms
eCommerce systems
Request for new emails from your social media pages or website
Step 4: Segment Email Contacts
Segmentation is likewise one of the most important steps in email marketing. With this, you can send targeted emails to your audience based on where they're most interested.
Some of the categories from where to segment your audience are:
Geography
Demographics
Previous purchases
Consumer behavior
Interests
Email engagement
Step 5: Create Your Campaign And Build The Email
If you utilize an email marketing platform, this step will be pretty straightforward. Many 
providers offer ready-made templates with a layout of where to indicate your headers, CTAs, and more.
Moreover, the subject line is a very important element of email marketing. These subject lines should be attention-grabbing, so you must spend time thinking about what your email subject line will be.
Step 6: Take Advantage of Autoresponders
Many email marketing software includes autoresponders. They are responsible for email automation. This feature may be triggered by various actions, including customers providing you their email addresses or schedules for regular sending.
Email autoresponders are utilized for lead generation, building trust, providing purchase and shipping confirmation messages, sending transactional emails, and sharing useful information with your readers.
With email autoresponders, you save more time and effort by automatically getting the information when to send triggered emails, including newsletters and welcome emails.
Step 7: Enable Email Tracking And Analytics
To understand your email campaigns, you need the analytics or the data containing information on aspects you need to improve, the number of customers engaged with your emails, and more.
Here are a few key metrics to track emails:
Unique open rate. This pertains to the number of distinct email recipients who opened the emails.
Click-through rate. Click-through rates track the number of recipients clicking one or more links in your email. The click-through rate is an important part of email tracking.
Bounce rate. This refers to how often email servers reject your emails.
Unsubscribe rate. Unsubscribe rates show how many of your recipients requested to opt-out of getting your emails.
Adhering to these steps above will let you generate as many customers who want to take action with your emails, such as buying your product.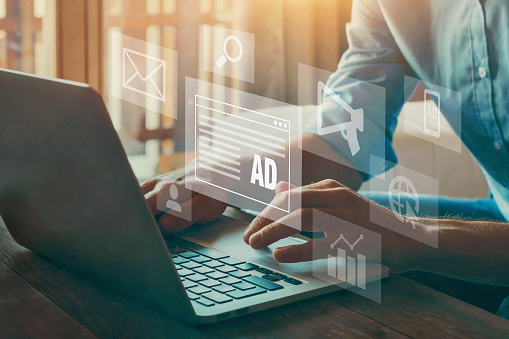 The Advantages Of Email Marketing Campaigns
Now you know the steps to create effective email marketing campaigns, perhaps you have also wondered what these campaigns can bring to your business. Here are the benefits of email marketing.
1. Greater Returns on Investment
In the world of business, results truly matter. With this being said, one of the reasons why companies invest heavily in email marketing is the return on their investments.
Email remains among the most effective marketing channels for businesses. Make this a priority for the company.
2. Impactful
Did you know that businesses can see valuable results within a few minutes from the sending of emails? Such emails create a sense of urgency, convincing readers to take action swiftly.
Compared with print or media campaigns, such as in television or radio, wherein results may take weeks to reach the business, outcomes from email campaigns get to the business quicker.
3. Reach A Worldwide Audience
Emails can let you reach out to thousands of people around the globe right after sending the campaign. And once you get desired responsesm you can also gather details on who's reading your content. 
4. Simpler to Share
Subscribers can get access to your products, offers, and deals at a single click of a button, unlike with other marketing strategies.
5. Easier to Measure
Another great advantage of email marketing is that it is easier to determine where you could be going wrong. Today, several email marketing software will let you spot how email marketing campaigns can be improved. You can also implement these changes quicker.
6. Get Started Immediately
Email marketing does not require technicalities to become successful. Indeed, an email campaign with fancy features like templates, clips, images, and logos works best. Still, many successful email marketing campaigns nowadays are simpler, with only plain text, suggesting the content is the most important aspect.
7. Acquire Great Revenue
Email marketing with the right call-to-action can drive sales and revenue for the business. Nowadays, email marketing psychology is being promoted by email marketing providers to provide enterprises with successful email marketing.
8. Distribute Targeted Messages
Unlike traditional marketing, email marketing lets the entrepreneur send emails only to subscribers that meet the criteria.
For example, if the email is intended only for a particular location, a platform can easily arrange for these emails to be sent only to those living in these areas. Also, if the email is targeted only at those interested in cooking, it can be arranged to be sent only to these people. This is referred to as email marketing segmentation.
9. Reach Audiences Already Engaged
Beyond new customers, email marketing has the capability to reach out to audiences who are already engaged. These individuals are those who signed up to receive the emails often. With this, the business can get higher conversion rates at a lesser time since they're targeting those already interested in what you offer.
Moreover, email marketing software providers strongly advise individuals and businesses not to buy email marketing lists. It is still more effective to organically grow readers of your email marketing messages.
10. Lower Costs
Compared to getting customers and subscribers with traditional marketing or other marketing channels, email marketing has lower costs involved. There are no print or postage expenditures with email marketing, and no fees are paid only to get exposure on a billboard, magazine, or television program.
Improve Your Email Marketing Strategies
Nowadays, email campaigns facilitated by various email service providers are offering more for the business and their customers. People can access these emails via their mobile devices to conduct personalized email marketing and introduce products and services to customers.
With the best email marketing strategies and email marketing efforts you learned about in this post, you can create your first email marketing campaign on your way toward the highly-coveted success for your business.