Online marketing is one of the most cost-effective ways to reach out to your target market and convert them into clients. With various advanced software these days, this marketing method can be done conveniently through chatbot, email automation, and more. You only have to create personalized messages and schedule them to connect to your potential or existing customers automatically.
If you're searching for a marketing platform, Active Campaign is one of the trusted software with all-in-one email marketing tools you need to lessen your workload. It comes with significant benefits that can help your clients and contribute to the growth of your business.
In this article, we'll elaborate on them for you.
What is Active Campaign?
Active Campaign is a Chicago-based software company that offers customer experience automation services for small to mid-sized businesses. Originally, it was a consulting firm, but it grew into a software provider in 170 countries with over a hundred thousand clients.
It's the perfect tool that will let you apply effective marketing strategies, such as website personalization, and email automation. Besides that, Active Campaign is also a CRM platform that helps users manage contacts and organize projects.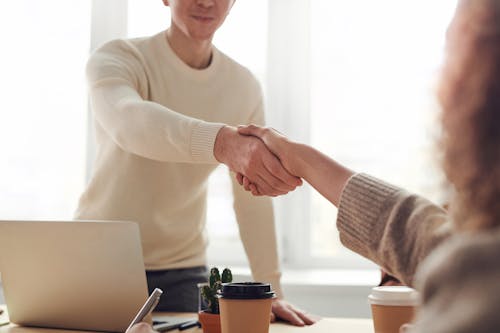 Ways Active Campaign Can Benefit Your Customers
For any business to succeed, a wonderful customer experience is necessary. It helps attract clients and make the existing ones loyal. Below, you'll find out how Active Campaign can help your clients get the best experience they want:
Make them Feel Special with Personalized Emails.
If you want to create meaningful connections with your clients, you need more than just ordinary messages. You need to truly catch their attention, which you can't do with general email templates.
Through Active Campaign, you can customize your message for your clients and talk to them not as a whole customer category but as individuals. Aside from inserting their name, you can also add graphics based on your client's buying and browsing pattern.
Predict and Provide Your Customers' Needs
Active Campaign's site tracking feature can help you monitor the interactions and behaviors of your clients, including purchases, email clicks, and customer support tickets across the software. Thus, you can easily predict what your client needs and provide it anytime by automating your message.
In addition, you can identify which clients will most likely leave a bad review because of their bad experience through lead scoring. When you do, you can quickly take action and make it up to them.
Reward the Most Loyal Customers
Great offers make customers excited to make another purchase and stay loyal to your business. If you sign up for an Active Campaign plan, you can identify who your loyal customers are based on their purchase history and give them the special deals they deserve.
Give them a Great Website Experience.
Your website is the reflection of your brand and one of the keys to getting sales. For this reason, you must make it visually appealing and easy to navigate. Plus, you also have to make your CTA really attractive.
Through Active Campaign, users can personalize their website or web page to give the best experience to their visitors. Besides that, you can also create custom forms, like subscription forms, to attract more potential customers when you sign up for a plan.
Help Your Clients with 27/7 Through Automated Chat Support
Customer experience has to be great to keep your business flow great. To achieve that, you have to respond to complaints, inquiries, or suggestions quickly. However, it can be challenging to be online all day and costly to hire multiple persons to respond to your clients when necessary.
With Active Campaign, you can set up a chatbot to answer basic customer questions regarding order tracking or your products/services. Besides that, this software can also help you quickly pull out customer history, including previous tickets related to their current inquiries.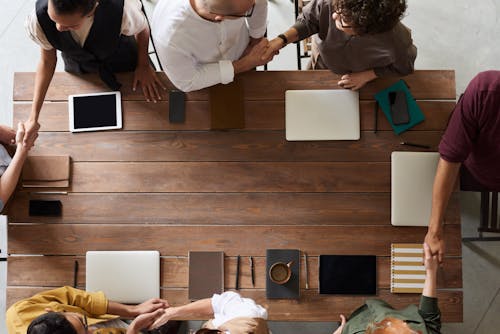 How Can Active Campaign Help Your Business?
Getting most software comes with costs, and of course, everyone wants to invest in something worth their money. Besides the great experience you can give your customers, take a look at these other benefits of using Active Campaign:
Easy to Use
Some people don't use marketing automation because of the complexity of many tools out there. However, Active Campaign doesn't require complex technical knowledge to automate your income. This software is easy to navigate, allowing users to meet their goals without too much hassle. Even if you find difficulties, there are guides to help you with your tasks.
Save More Time
Manually sending custom emails to your clients can take forever, especially if you have a lot. If you do that, you'll be losing a significant amount of time for your business or personal life. But if you can just schedule your emails and send them automatically, you can save more time and effort and focus on other vital aspects of your company.
Hire Fewer Employees
When you use Active Campaign, the tasks required to meet your business objectives will be lessened. Meaning, you'll save more of your income instead of spending it on hiring more employees. Plenty of workloads can be done in just a few clicks without needing lots of human resources.
Prioritize Qualified Leads
With Active Campaign's lead scoring, you won't have to be stressed about guessing which leads are qualified and who you need to follow up on. The software will tell you the probability and the best time to send emails or make phone calls.
Integrate with the Best Tools
To reach out to your customers and generate more income, you'll need other essential tools. For this reason, Active Campaign has integrated with hundreds of apps, including Google Analytics, Shopify, and more, to make your business management more convenient.
Invest In an Affordable All-In-One Tool
There is plenty of budget-friendly software for marketing automation. But not all of them have the features you need to implement your business tactics. With Active Campaign, you'll get to use the tool with all the essential features at an affordable price. For a starting price of $9 yearly, you can already set up your own account, start managing your 500 contacts and do automated marketing. If you want a combination of CRM platform and customer experience automation, you can sign up for only $49.
Migrate from Another Service
Active Campaign offers free migration services, depending on your chosen plan for a less stressful contact transfer. Instead of paying other fees for transferring your files or getting stressed with recreating your campaigns, you can let them do these tasks for you.
Try it For Free
Before paying for services and tools, you want to make sure that they're worth the costs. In Active Campaign, you can experience a 14-day free trial period without even having to link a credit card. You'll only need one valid email address to start discovering how this software can help your business. When you make up your mind about purchasing a plan, you simply need to fill up the subscription form and pay via Paypal, Mastercard, Visa, American Express, Check, or a Wire Transfer.
Conclusion
If you need a marketing platform, you will less likely run out of options. However, you have to invest in one that can help you achieve sales automation with great results, and as much as possible, use a cost-efficient tool.
With Active Campaign, you can access most of the essential features to help you implement your tactics. You can do business marketing like a pro with only a few clicks and give your customers the best experience to keep them active.