Reaching out to customers nowadays gets tougher and tougher because of the
constantly increasing competition among businesses in the industry. However, in order to acquire sales and revenues, these businesses have no choice but to keep up with this competition. Having said these, entrepreneurs are always in search for where they'd invest their resources to attain these goals, such as investing in a marketing automation platform.
Marketing automation tools can provide businesses with ways to produce landing pages, create SMS marketing campaigns, generate site messages, have a custom domain, and so much more.
One of what's considered a cost-efficient platform that can enable businesses to achieve their goals and vision is ActiveCampaign. In this discussion, we'll walk you through the costs of acquiring ActiveCampaign, plus insights about each of the ActiveCampaign pricing plan, additional features you'll love, and the frequently asked questions that users have concerning this platform.
A Review Of What ActiveCampaign Is And How It Works
ActiveCampaign basically pertains to a software for customer relationship management or CRM, email marketing, marketing automation, and sales automation. These features have made ActiveCampaign become among the most popular software solutions for many businesses. If it's your first time learning about ActiveCampaign, you're on the right page.
Like many other purchases, you'll, of course, need to shell out money to enjoy the benefits of this software. If you try to research, you'll find that some entrepreneurs consider the ActiveCampaign pricing model, not the cheapest around. But is ActiveCampaign really that costly?
We'll also answer that question in this article as we go through the ActiveCampaign pricing plans. By the end of this discussion, you'll be more confident about the marketing software you need for your business, and that's right for your budget.
ActiveCampaign refers to the integrated email marketing, automation, sales, and CRM platform that allows users to carry out impactful automation, email marketing, and customer relationship management.
Moreover, ActiveCampaign also offers a cloud-based solution for marketing and sales automation, with features that help its users have a customer relationship management platform, and create email marketing campaigns, lead scoring and web analytics. This software also provides them access to detailed behavior analytics and marketing segmentation options so they can produce the most customized campaigns for various audiences. But is ActiveCampaign pricey, or is it affordable? Read on.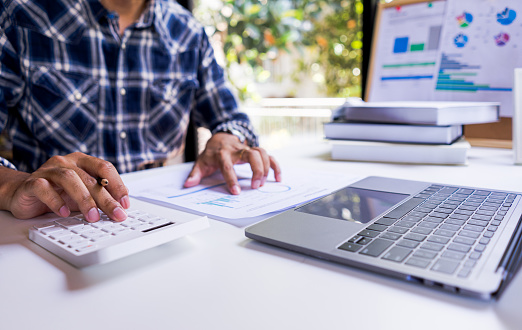 Overview Of The ActiveCampaign Pricing: Take A Look
There are four various pricing plans in ActiveCampaign, billed yearly. All prices are updated as of writing.
The ActiveCampaign Lite plan starts at $9 a month.
The ActiveCampaign Plus plan begins at $49 a month.
The ActiveCampaign Professional plan starts at $149 monthly.
The ActiveCampaign Enterprise plan begins at $259 monthly.
If you toggle off the option that says "billed yearly" on the ActiveCampaign official website, you'll get the ActiveCampaign Lite plan at $15 a month, the ActiveCampaign Plus plan at $70, the ActiveCampaign Professional plan at $187 a month, and the ActiveCampaign Enterprise plan at $323 a month.
You're right when we say ActiveCampaign offers a discount, around 20 to 40 percent off, to customers who choose to pay for the whole year instead of monthly payments.
However, take note that those prices are initial costs. The prices tend to increase based on your active email list. What does this mean? A customer pays only for those contacts subscribed to any of their lists. When they unsubscribe, you don't pay for them, yet they're still kept in your database.
Furthermore, one contact is equivalent to one email address. You can't have duplicate profiles in your account, which is seen as an advantage.
The 4 ActiveCampaign Pricing Plans
This time, we get to the main purpose of our discussion, getting to know the ActiveCampaign pricing plans.
When you look at their official website, ActiveCampaign labels their Professional plan as their most popular plan. Nonetheless, for those who've used ActiveCampaign before, they'll contest this and say the most popular plan is actually the Plus.
If you're looking only to contact a limited number of users, you'll get the most out of the features of the Lite Plan. It's also widely used as a testing option prior to moving to a higher plan.
But once your business develops and you need to reach out to a larger market, the best option is the Plus plan since it has automation for visualizing workflows and CRM for tracking prospects.
There are likewise schools of thought saying the additional features that the Professional plan provides aren't relevant to most parts of doing business. But they'll remain nice to have.
Let's take a glance at the different ActiveCampaign plans.
1. The ActiveCampaign Lite Plan
With 1,000 subscribers, this costs $29 per month billed yearly.
The Lite plan includes powerful design options, email automation, and social media integration. You'll also be able to monitor the actions of your website visitors.
This is the recommended option if you run newsletters and build your audience as you go. This provides features for email marketing and sending newsletters, subscription forms, and unlimited emails.
Here are the things you'll get with the Lite plan:
Three user accounts
Sending newsletters
Email marketing
Marketing automation
Subscription forms (basic/inline only)
In-depth reporting
GEO tracking
Unlimited sending
Auto-import from other services
Site and event tracking
Social media tools and integrations
Application Programming Interface or API and webhooks
Live chat and email-based support
Managed email delivery
The Lite plan is highly-recommended for small teams or independent entrepreneurs that don't need rigorous sales processes yet.
However, the emails and subscription forms under the Lite tier will come with ActiveCampaign's branding attached. So, if you're conscious about ActiveCampaign's log appearing at the bottom of the emails, this plan isn't for you.
2. The ActiveCampaign Plus Plan
With 1,000 subscribers, this costs $49 per month billed yearly.
Besides everything the Lite plan offers, the Plus plan also includes unlocking the ability to have 25 users and features such as built-in CRM, lead scoring, and sales automation. And there's more.
Users who avail of the Plus plan also get integrations with Facebook and Shopify, and SMS subscription service. Since these features are included, ActiveCampaign can also provide consultation for your automation strategy under this tier.
The Plus plan removes the ActiveCampaign branding in emails and forms, making them your own. This plan also provides a one-month one-on-one training.
Thus, the Plus plan is recommended for companies focused on eCommerce and sales, and those with a team of fewer than 25 users.
3. The ActiveCampaign Professional Plan
With 1,000 subscribers, this costs $149 per month billed yearly.
The Professional plan includes everything from the first two plans. Plus, adding advanced marketing capabilities such as attribution, predictive sending, and site messaging that'll help you create even more customized experiences for your audiences.
Though it's a bit pricier than the first two ActiveCampaign pricing plans, the ability to utilize machine learning features such as predictive sending and split automation will provide you with a better perspective of your strategies.
4. The ActiveCampaign Enterprise Plan
With 1,000 subscribers, this costs $259 per month billed yearly.
Two words define what the Enterprise plan is all about, custom and sophisticated.
Perfectly designed for companies with a heavy budget for email marketing, the Enterprise plan offers custom email domain and customer SMS. Users also can enjoy phone support, SMS guidance, and unlimited one-on-one training to make sure you're taking full advantage of all the features.
This plan is perfect for companies that can afford to obtain custom features and need priority support. It's also for any growing team that needs unlimited user accounts.
Now that you've learned about the various ActiveCampaign pricing packages, let's take a look at the most frequently asked questions customers have about them.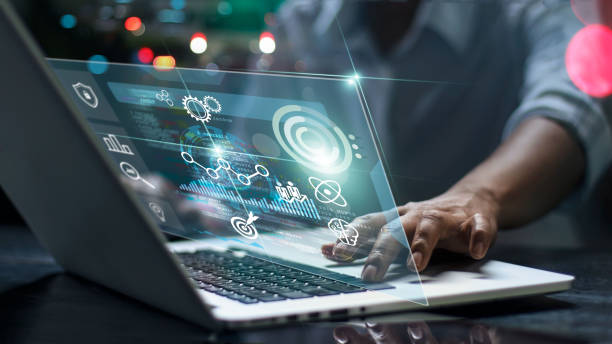 But Wait, There's More: Additional Features Of ActiveCampaign
However, before heading to those details, we'll introduce you to the additional features that ActiveCampaign offers.
1. Free Migration
Did you know ActiveCampaign will do full data migration for you? This tends to be pricey without the help from ActiveCampaign. Thus, it paves the way for this other benefit of the platform.
2. Non-For-Profit Benefits
If your company is categorized as a non-profit business, ActiveCampaign can give you a lifetime discount of 20 percent for the subscription.
3. Conversations
ActiveCampaign clearly publicizes this on their website. This feature is available on all packages and can be bought as an add-on.
Conversations allow you to conduct two-way conversations with subscribers through chat and email. Plus, everything is stored in a unified inbox. This feature costs $19 per month per agent.
Get To Know ActiveCampaign's Customer Success Commitment
ActiveCampaign also offers their industry-leading Customer Success Commitment, a set of promises from them to their customers.
ActiveCampaign's 22 promises guarantee that you'll get what you need when you need them. It includes a two-year price lock, the benefit of only paying for marketable contacts, free migration, free online training, free support for each customer, and the fact that you own your data.
The ActiveCampaign Pricing: Frequently Asked Questions
To further help you with your decision, here are the frequently asked questions from customers on ActiveCampaign.
1. Should I Invest On ActiveCampaign For My Business?
If you're looking for a promising email automation software for your online business, ActiveCampaign is the best solution for you. It has impressive CRM capabilities and marketing tools.
2. How Much Does ActiveCampaign Cost Monthly?
The price varies based on the plan and the number of subscribers you have.
3. What Does "Contact" Mean?
You might have encountered this term as you view the pricing. A contact refers to a single person you've recorded in your account. Think of one email address as one contact.
4. Does ActiveCampaign Have A Setup Cost?
No, it doesn't. All plans include online training and support, free migration service, and even in-person training at their Study Halls. Plus, you can cancel anytime.
5. Does It Restrict Features With A Free Trial?
No, it doesn't. You can try most of the features with the free trial.
6. Anything Special For Non-Profits?
Absolutely. ActiveCampaign offers a 20 percent discount for non-profits. Coordinate with their representatives with your proof of non-profit status to avail of this deal.
What Pricing Plan Should You Choose?
With the lowest price being $29 per month billed annually with 1,000 contacts, ActiveCampaign's Lite plan can bethe most cost-efficient option for small teams.
But if you're a big company wanting to enhance your email marketing strategies, the ActiveCampaign Enterprise plan is the most recommended package for you.
Larger organizations are already benefitting from ActiveCampaign's advanced features. ActiveCampaign is wonderfully efficient in counting your subscribers. You can easily delete and segment inactive subscribers without worrying about reaching your user limit. This is the ideal solution for your business. Get ActiveCampaign now and start by choosing the best plan.