Attracting leads can establish a brand's visibility, credibility, and interest from its target clients. With the right lead generation strategies, companies can drive more traffic to their website and expand their market. In addition to that, they could also create more significant business opportunities, help maximize brand growth, and boost their revenue.
However, building a contact list with high-quality prospects isn't that simple. In fact, a Hubspot study revealed that 61% of marketers consider lead generation as their biggest challenge. Plus, getting leads isn't enough; It's critical to filter and nurture them to ensure a great outcome, which can take a lot of time, effort, and of course, expenses. Aside from that, it will also require an advanced level of marketing knowledge and the right tools.
ActiveCampaign is one of the leading platforms with an effective and flexible lead generation and scoring tool. It has the capability to empower marketers and help them attract and manage leads based on their activities. But since it's quite complicated to use for beginners, we're here to guide you on how ActiveCampaign lead scoring works to help you maximize its benefits.
Let's begin.
What is ActiveCampaign?
ActiveCampaign is a cloud-based software for sales and marketing automation. It originally started as a consulting firm in 2003 that then grew into a world-renowned company with around 1,000 employees. Today, ActiveCampaign is widely used by many entrepreneurs and marketers for website customization and lead management, as well as a CRM platform.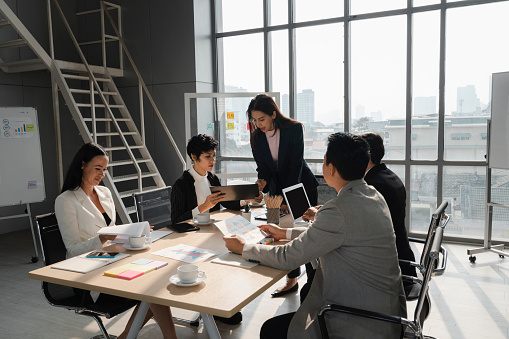 Why Do Marketers Use ActiveCampaign?
In 2021, ActiveCampaign reached over 140,000 paying subscribers, and there are reasons why many people support this software. So, in case you haven't used ActiveCampaign and discovered how it can help your business yet, here are its key benefits that make it popular among entrepreneurs and marketers worldwide:
Save Time and Money
Email marketing is crucial to building a strong relationship with your leads and getting paying customers. However, manually sending emails to all your contacts can take a lot of time and effort. With the email marketing automation feature of ActiveCampaign, you can automate this time-consuming task and make your life a lot easier. You can constantly nurture your potential clients and give more time to your other business needs.
Besides that, ActiveCampaign is also cost-effective, despite the various functions it has. Instead of subscribing to multiple software, you can have most of your marketing essentials in one tool, which will save you a significant amount of money.
Send More Relevant Emails
Receiving plenty of emails that you're not really interested in can be annoying. According to a report, 38% of people unsubscribe from mailing lists because of irrelevant emails they receive. By using ActiveCampaign, it's easy to segment your contacts into categories, helping you send more interesting emails to your list and giving you a better Return-on-Investment. You only need to write down the right tags, and you'll be able to achieve successful email campaigns that will drive you more sales.
Give Customers Incredible Webpage Experience
A plain and unappealing website is one of the main reasons why visitors lose interest and choose to leave. For this reason, it's important to invest in tools that will let you provide your customer with an incredible website experience. Through ActiveCampaign, you can use a web personalization function that will allow you to create various versions of web pages for certain groups of contacts. This way, you can target your leads based on their interest to get more sales or even to win back your past clients.
Manage Your Contacts Accordingly
In ActiveCampaign, you can build lead forms to get the necessary information you need to market to your potential customers. But aside from getting qualified leads, it's also critical to keep enhancing your connection with them. By using the built-in lead scoring system in ActiveCampaign, you can track your contacts' activities and engagements to know the best strategies you can implement and increase your total conversion rate.
The Basics of Lead Scoring
Lead scoring is the procedure of ranking leads based on their chances of converting, and it's much more than just a marketing tactic. By using a good tool, you can assign certain rules and points to come up with a scoring system that will determine the quality of your leads. It can help you achieve more effective marketing campaigns, get more qualified leads, and determine which contacts need follow-up most based on the lead scores.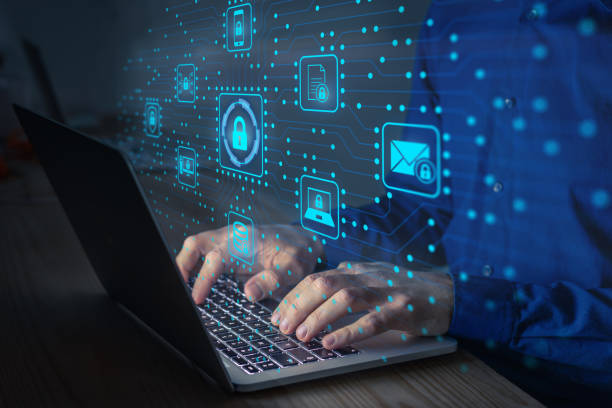 The Benefits of Using ActiveCampaign for Lead Scoring
Filtering and categorizing your leads is definitely important to get the conversion you desire. While there are other methods to rank your contacts, lead scoring in ActiveCampaign can provide you with an easy way to manage your contacts through the following:
Seamlessly do the complicated procedure of manual lead management by automating the process.
Minimize the expenses and resources you need because you can manage scoring in your ActiveCampaign plan without any additional costs.
Assign points based on your requirements.
Improve your market predictions by observing your clients' behavior patterns and come up with better ways to promote your products or services.
Help your marketing and sales team to evaluate if a lead is ready to buy and have a more efficient conversion process.
Identify which leads require more time to get nurtured and design a special strategy to keep them engaged.
Leverage your overall marketing strategies.
If you have already subscribed to an ActiveCampaign plan, you can already start enjoying the advantages of its lead scoring system. But if you haven't yet, you can consider signing up for the ActiveCampaign 14-day free trial to get started.
5 Steps to Set Up Lead Scoring in Active Campaign
The functionality of ActiveCampaign in contact scoring has been proven effective by many successful people. But before this great feature can help you meet your objectives, you'll need to do some preparations for setting up lead scoring in your ActiveCampaign account. You can follow these steps below:
Understand Your Target Market
To make the most out of ActiveCampaign lead scoring, you'll need to create criteria and determine your target market. You can say that a target market is just a group of people who will potentially purchase what you're selling. However, you cannot manage your leads if you don't genuinely understand their persona, including their common interests and needs.
Establish Your Criteria
Using your target customer's characteristics, you'll need to identify what requirements it will take to make a quality lead. You can break down youcriteria into two types.
First is the Demographic Qualifiers, such as characteristics based on:
Age
Gender
Location
Religion
Field of work
Relationship Status
Income, and more.
The second one is called Behavioral Qualifiers, which is, as what the name suggests, the pattern of behavior that indicates the following:
Opening Email Messages
Responding to Emails
Clicking Links Embedded in Emails
Viewing or Downloading a Lead Magnet
Visiting WebPages, Frequency of Visits, and Time Spent on the Pages
Registering for Webinar Events, Attending Them, and Time Spent Before Leaving
Submitting Forms
Once you finalize your criteria, anyone who meets the requirements will be considered qualified. On the other side, those who don't will be rejected and considered as a bad lead.
Design a Scaling System
Creating a scale is essential to rank your leads correctly. So, depending on your set criteria, you can design a scaling system. You can use a scale of 1-100 or higher, depending on the nature of your business.
Create Rules for Lead Scores
Once you already know the criteria that will qualify your leads and have made your leads qualified and has a scaling system, it's time to create rules. This will be the basis of a specific contact's score. This will be the basis of a specific contact's score.
In ActiveCampaign, you can find lead scoring in two places; Either within individual automation or the Contacts tab, under the Manage Scoring option. But if it's your first attempt using it, you need to set it up first and go to the Manage Scoring option to click the Add New Score at the top right.
After that, two options will pop up, including Contact Score, which will apply the points based on a prospect level, and the Deal Score, which will affect the level of deal or offer. In your case, you'll need to choose the Contact Score.
From there, you can start adding the rules and setting points as a basis of the lead engagement score. Here are a few examples of rules and points assignments:
Subscribed to the Mailing list: +10
Clicked the Embedded Link: +15
Signed Up for an Event: +20
Besides that, you can also set rules with disqualifiers that will deduct points from the lead score. Below are the examples:
Unsubscribed from the Mailing List: -15
Your Business is Local, But the Lead is Located in Another Country: -20
Did Not Open Your Email: -5
There's no limit to adding rules. In addition, you can also include as many scoring categories as you like, which you'll need if you offer many products or services.
Enable Notifications and Automate Follow-ups
It's hard to monitor the lead points all the time as other aspects of your business will also require your attention. But unlike other lead scoring tools, ActiveCampaign can send you notifications when the lead reaches a certain score.
To do so, you'll need to go to the Automation tab then click on Add Start Trigger. After that, the Action Options window will appear, and you need to fill up the form and indicate how many points a lead needs to reach before you get notified.
When you're done adding the Trigger, you can proceed with adding a Trigger Response, whether you want to be notified through email or SMS, and whether you want to manually follow up on the lead or send an automated email for a quick response.
If your leads don't seem to be converting, you might need to keep testing and adjust your scoring system to make it effective. Lead scoring success doesn't happen in a snap; You'll need to keep steady progress by testing your scoring structure and constantly redefining it.
The Bottomline
Lead generation and enhancement are crucial in any company that wants to increase brand awareness and earn a good profit. With the right tool and strategies, lead scoring can be a powerful asset to your business. It can help you monitor your customer journey, achieve visible results, and turn your dreams into reality. Although lead scoring is ongoing progress, you just need extra patience and tactics, and everything will pay off.
Through Active Campaign, you can create a lead scoring system that will not only give you quality leads but also make your contact management a lot more convenient. You don't even need advanced technical skills to implement this to your business nature. All you have to do is implement the guide we discussed today and give ActiveCampaign lead scoring a try.