Are you thinking about using clickfunnels to grow your business?
Clickfunnels are one of the latest marketing tools that professional marketers and entrepreneurs use to generate leads and increase their sales.
If you are planning to use it, you've made a good call.
But in case you're not yet satisfied and want to make sure this tool is worth your time, we'll help finalize your thoughts by sharing the top benefits of using clickfunnels.
What is Clickfunnels?
Clickfunnels is an online tool that allows users to create websites and sales pages. In addition to that, this sales funnel builder can help online business owners automate their income, regardless of what level of technical skills they have. Whether you want a landing page for your product or service, create a survey funnel for your clients, build a membership site, or a webinar funnel to attract and convert leads, Clickfunnels have all the features you need.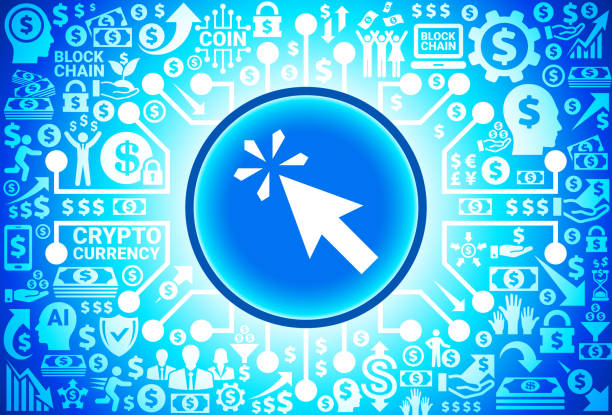 Top 9 Reasons to Start Using Clickfunnels
Given the popularity of online marketing and businesses, there are already a lot of page and funnel builders available these days. However, Clickfunnels is one of the top choices because of the following benefits:
Easily Customize Your Pages
There is a variety of tools you can use to create sales funnels. However, Clickfunnels is one that won't require extensive coding knowledge. It also has a drag and drop feature allowing users to modify pages without hassle. Aside from that, you won't need another software to resize or compress the images you will place on your pages, as you can directly do it in Clickfunnels. So if you want to design sales funnel pages from scratch, you can surely count on this tool.
Use Pre-made Templates for Marketing and Sales Funnels
Clickfunnels can take care of the heavy workload for you by providing numerous pre-designed templates. If you don't have much time to customize the entire landing pages, websites or funnels you need, you can just select the effective design from the categories and finish your projects in just a few clicks.

Integrate the Right Payment Option for Your Clients
To get a high volume of sales from the products or services you're promoting, you need to provide convenient money transactions to your customers. With Clickfunnels, you don't have to send them to third-party payment gateways. You can easily integrate the ideal payment methods like Paypal, Easypay Direct, Clickbank, and more to your pages and start collecting more profit for your business. Plus, you can use its invoice generator feature to lessen your tasks and give your client proof of purchase.
Do Automated Facebook Advertising and Email Marketing
Facebook is one of the usual social networking platforms used for advertising. If you sign up for a plan on Clickfunnels, you can automate your Facebook ads and get a better return on investment or ROI. As a result, you'll have less workload but continuous clicks from your campaigns.
Besides that, Clickfunnels also has its own email responder feature and allows integrating third-party email service providers, such as Mailchimp, Zapier, Drip, Aweber, etc., helping you do your email marketing easily. Once you link any of its third-party affiliate tools, you can import your contacts from clickfunnels to your chosen email service provider and automate your lead generation.
Earn Commissions from Clickfunnel's Backpack Feature
Clickfunnels won't only help you achieve your business goals, it will also make you earn extra income from using your ID link. The backpack feature of this funnel builder is an affiliate program management tool that gives users commissions from the purchase of other individuals who used their link. If you have already registered to Clickfunnels and want to earn a certain sales percentage, you'll only have to start creating your own commission plan.
Create Multiple Domain Connection
Depending on your chosen plan, you can link three and more custom domains on your Clickfunnel account, including the external ones, without investing in expensive plugins. The more domain you connect, the more opportunities you'll get to input the right keywords and boost your ranking.
Use Split Testing For Page Optimization
You can apply plenty of marketing tactics to achieve the company growth you want. However, you have to use the right one for your business type to ensure effectiveness. By taking advantage of the split testing tool in Clickfunnels, you can ensure that your sales funnels are doing their job.
This feature will let you choose the right website design and aspects that are responsible for attracting and retaining clients. For instance, you have two sets of ideas on how you'll build a landing page. You can run a test for both and determine which one will give you better results. Using the better one will allow you to optimize your leads and sales more, maintain customer engagement, and enhance your overall funnel conversions.

Have Extra Layer of Data Security with SSL Certifications
Because payment transactions are involved as you generate sales, it's important to protect your account and your customer's credentials. Clickfunnels has Secured Socket Layer (SSL) Certificates or protocols that create encrypted connections between the web server and browser. It guarantees that all the information in your account is protected from online attacks like phishing, hacking, and more.
Monitor Your Performance with Clickfunnels Stats Tracker
Another great feature of Clickfunnels is its built-in analytics tool that lets users track their overall performance through the software. The tracker includes monitoring the number of website visitors, purchases, opt-ins, and your customers' purchase and browsing patterns. It will help you identify your clients' interests without having to make extensive efforts. Plus, it will allow you to determine if your strategies are giving you the kind of progress you desire.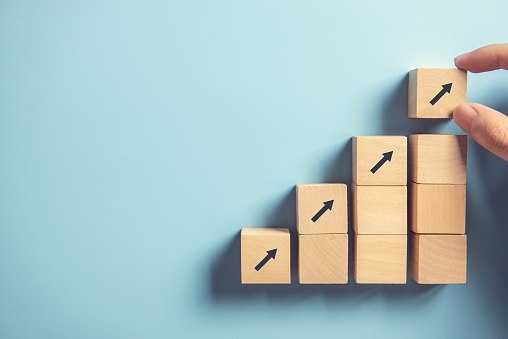 How To Ensure a Successful Sales Funnel?
Regardless of what funnel software you register for, it won't be effective without the right strategies. There's no specific formula for success. But to help you ensure that you give the best for your sales funnel, consider the tips below.
Know Your Target Market
One crucial aspect of an effective sales funnel is identifying who your target clients are, along with their interests. If you're looking forward to getting qualified leads, it will help if you can provide something to your customers in exchange for their information. For example, if you host a webinar, you need to know what content will be useful for your target audience to attract them to sign up for your event. Plus, get their email, or better, convert them into paying customers.
Build Appealing and Easy-to-Navigate Pages
Remember, your website reflects your brand, so you have to make it appealing enough in the eyes of your visitors. Plus, ensure that it's simple to navigate to avoid inconvenience. When visitors find difficulty finding something on your website, it could cause them to leave, making you lose potential buyers. Aside from that, add a visible call-to-action button that will finally encourage them to engage in your business.
Don't Forget to Do Follow-Ups.
After getting the leads and sales that you need, it's essential that you follow up on your clients to ensure that they will take action and stay loyal to your company. It's a good way not only to ensure conversion but also to value your customers. If you want them to get more interested in your business, it would be nice to give them discounts as a token of appreciation. Plus, limited-time offers to give urgency to what you're selling or promoting.
Select the Right Plan For Your Goal
Clickfunnels offers different plans depending on your needs. So, identify what your goals are, as well as the features you want before signing up to ensure you get access to the necessary tools for your projects. If you go for the basic plan, you can create up to 20 sales funnel. But if you want to keep doubling your profit and enjoy unlimited funnels, you can go for a much higher plan.
The Bottom Line
Clickfunnels is a 100% legit all-in-one tool you can count on for your sales funnel. So, whether you're an entrepreneur, small business owner, or marketer, who seeks visible results, it's time to consider all the benefits and use this one-stop marketing essential. Just keep in mind that funnel success takes efforts, time, and plans. Thus, don't forget about the tips we shared with you as well.