One of the ways to guarantee conversions is to have an effective call to action, especially on landing pages. Just think of the many times where a pop-up, a slide-in design, or a fill-up form made you sign up for a newsletter, a discount, or a freebie!
Without a doubt, the call-to-action landing page encouraged you to take the next step. Instead of lurking and mindlessly scrolling through a site, you took action and got onboarded on the customer journey.
If you're confused or don't have any idea how to come up with strategic, catchy, and irresistible CTAs, this guide will help you.
What is a Call to Action?
A call to action (CTA) is a written directive found on landing pages, websites, social media posts, or other content pieces. CTAs encourage a potential buyer to do something.
These actions can vary from signing up for a regular newsletter or giving contact information for a discount.
In some instances, CTAs on a landing page are created to guide audiences in navigating the site for other resources. Also, a call to action button can be used to gather leads as an audience inputs his contact details.
Hence, a call to action can drive different actions depending on the media or content's goal.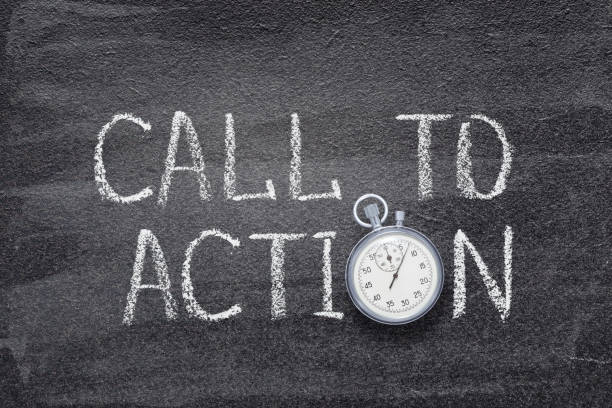 Why is a Call to Action Important?
An effective call to action copy is not only suitable for a flashy CTA button on a landing page. There's more to a CTA than meets the eye. 
Listed below are the reasons why it's crucial for your landing page.
To Attract Site Visitors' Attention
Target customers need to notice the CTA button. But without an attractive visual design, an audience won't be persuaded to take any action. 
Grab their attention by combining compelling CTA copy, bold design or color, and strategic placement.
An effective call to action button will grab visitors' attention because it pops out from the rest of the content, no matter how brief the interaction.
To Eliminate Decision Fatigue
Imagine yourself in the shoes of your target audience. When browsing through a website, you need to find something quick or discover something worth your time and attention.
With a CTA button, you can tell exactly what the visitor should do. You're helping them simplify the buying journey and eliminating the burden of going through a bunch of useless processes that wouldn't help your conversion rates.
To Direct Your Audience
One of the common reasons people immediately close your site's tab is poor navigation. If a site visitor is looking for a resource and can't find it immediately, you're losing a potential customer.
A simple CTA telling people where to go and how to get the help they need increases their stay on your site. It also helps boost conversion rates.
To Obtain Leads
If your content's goal is to gain higher conversion rates, a call to action button that lets the audience sign up for a free download or free ebook satisfies the first step on your sales funnel.
Lead generation can be a challenging task. But with a solid marketing campaign and strategic lead capture forms in tow, you'll get leads on your landing page in no time.
To Increase Conversions
Finally, the end goal of a call to action is to increase conversion rates.
If you can get them to follow directional cues, complete form fields, or share excellent content, there's no doubt that you'll inspire action from your prospective customers.
How to Write a Call to Action for Landing Page
Despite the numerous lead generation strategies online, there's no doubt that a landing page is a superior option compared to a social media post. 
Here are some tips on writing an exciting CTA for your landing page to boost your lead generation and conversion efforts.
Incorporate Strong Action Phrases
A simple CTA works best when it is worded with persuasive action phrases. This statement can be "buy now" or "download now." 
You can replicate this call to action by starting with a verb and adding an adverb or a subject.
But before you start writing multiple calls to action, it is best to identify your intention first or the goal of the content. Doing so helps you write copy that suits your goals better.
For example, if you're selling products or services, you can pick from the words "save," "order," "shop," "reserve," "buy," or "add to cart." These words on your landing page can initiate people to take action and lead them to a pricing page.
If you want website visitors to join your community or an email list, any of these words can help: "join," "subscribe," or "sign up."
Freebies or giveaways are a common strategy for lead generation. If you are offering a free ebook or download of any resources, choosing these words will allow you to obtain more leads: "get," "claim," "grab," or "download."
But if you intend to provide directions or lead website visitors to other resources, opting for these general calls to action are recommended: "Learn more," "see more," "start here," "find out," "click here," "continue," or "check this."
Use the LIFT Model
The LIFT model is a conversion optimization framework that identifies six crucial conversion factors: value proposition, relevance, clarity, distraction, anxiety, and urgency.
Visualize the value proposition as an aircraft. Urgency, clarity, and relevance are conversion drivers. Anxiety and distractions are inhibitors.
When writing a call to action copy, try to break down these factors. Your resource, product, service, or discount is the value proposition. 
Increase relevance by using an action word or a compelling call. Make your offer clear by stating the value proposition. Encourage action by incorporating a sense of urgency in the copy.
Minimize or eliminate inhibitors as well, such as distracting CTA buttons that don't have any purpose, unnecessary images, or broken links.
To encourage trust and eliminate anxiety, you can also add a disclaimer like "no sign-up needed" or "no credit card required." But make sure it doesn't distract website visitors or add to their confusion.
Directional cues, such as mechanics that provide full details of the discount, will also eliminate anxiety and encourage trust. Just make sure that the navigation is direct and not overwhelming.
Provoke Emotions
A Harvard professor previously stated that 95% of purchasing decisions are rooted in an individual's subconscious. 
What's in a person's subconscious? His feelings.
To encourage a buying decision, you'll need a statement to trigger a person's emotion. This is why marketing campaigns don't explain a product or service's features alone. They highlight how an individual will feel when they experience a service or purchase a product.
This rings true when writing a call to action. It's not enough to give website visitors a value proposition. You'll need to highlight emotional fulfillment as well. Better yet, emphasize the desired effect!
Here are some common call to action examples.
"Feel the organic difference in just 2 weeks."

"Buy now and get a custom case for free."

"Find the best deals with us."

"Grab this offer now, or you'll lose this chance."
Another strategy that marketers use is creating an implied call to action. An example would be: "Our new graphic tees are up for grabs! When will you get yours?"
Come Up with a Unique Creation
When it comes to writing a call-to-action copy, no one understands your target audience and your business better than you. 
Despite the vast amount of inspirations and templates available online, a personalized CTA is exactly what you need.
To develop a compelling CTA copy on your own, you can follow these quick steps. 
First, try to verbalize what your product or service provides to customers. You can also take a sneak peek at your mission statement.
Then, transform the verbs from that statement and assess what verbs you'll include in the call to action copy.
For example, if you provide students with interactive workbooks available for multi-platform use to increase their learning and help academic standings, this CTA would be an excellent example for your biz: "Improve your academic ratings with this free ebook now!"
When creating a call-to-action copy, it's okay not to get it right the first time. In this case, writing a primary CTA and secondary CTA for your sales team to A/B test, would help you decide which is more effective.
Write Conversational Yet Transactional CTA
As a general rule, a call-to-action copy should inspire action from prospective customers. However, this doesn't mean that you prioritize juicing out a transaction from them.
Transactions begin when there is trust. Trust cannot be established by demanding it out of people. 
What you can do first is to establish a relationship. Establishing a relationship will help you short-term and build loyalty that will greatly pay off even after a single purchase. 
The best way to start a relationship is to initiate a conversation. This is where a conversational tone of writing will help boost the conversion rate.
Take a look at the landing pages of Prezi, Epic, or Brooks Running. Their call to action button is like a person asking them to try, create, or find more about their products without demanding them to do it. The next thing you know, you're already on the checkout page!
Remember, being hotly pursued is off-putting. Establish a relationship by building trust. Initiate a conversation with your customers.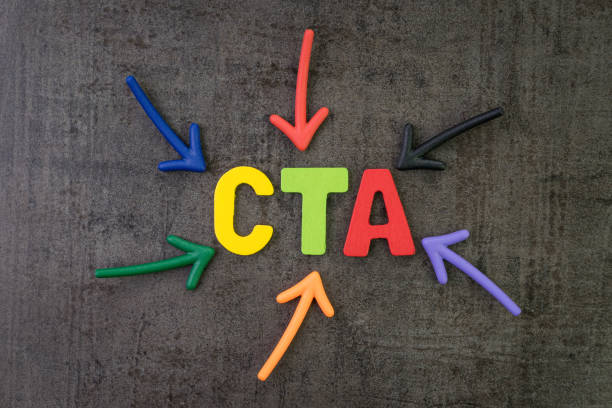 8 CTA Examples to Take Inspiration From
If the actionable tips above are not enough to get you cranking, the examples listed below will surely pump you with inspiration. 
We compiled some of the best call-to-action examples below with tips on how you can replicate them for your landing page.
Netflix
People are afraid of committing, especially if it puts them at risk of a financial loss. This "fear of commitment" makes website visitors stop in their tracks and evaluate how digital subscriptions will affect them.
That's why you'll notice the phrase "cancel anytime" right above Netflix's CTA asking you to "Join free for a month." This reassuring statement allows website visitors to enjoy the streaming platform for a month before committing to it.
This Netflix CTA eliminates the fear of commitment from the standpoint of the website visitors. By offering consumers an easy way of canceling their subscription, they are persuaded to try it for free.
To replicate the copy on the CTA buttons of Netflix, you might want to consider using phrases that eliminate risk. An example would be, "Claim your 14-day free trial."
Prezi
Creating presentations can be hard work. If you'd rather spend time practicing your presentation rather than scrambling to choose a template, Prezi could help you.
Their primary CTA, "Give Prezi a try," is an example of a conversational yet transactional call to action. They are encouraging website visitors to see how Prezi can change their ways of creating presentations.
At the same time, the secondary CTA "Get started" works because of the minimalist design that the website has. 
If you intend to build a landing page with clean and basic colors, opting for a bold CTA button with different texts will keep visitors glued.
Aquaspresso
The primary CTA on their site's pop-up is based on the psychological tactic called scarcity. When you look at the phrase, "Send me specials now," you are being offered more resources to which you can gain instant access.
The button also encourages the audience to click the link. Aside from potentially losing the specials, the action is guided by the thought that they won't need to browse the entire site for more. 
If you want website visitors to act immediately, use scarcity like the call to action example from Aquaspresso. Phrases like "limited time offer" or "today's special freebies" will encourage prospective customers to take the desired action.
OkCupid
This site's landing page doesn't seem magnificent or elaborate compared to other sites. However, the CTA's effectiveness lies in the small details. 
The CTA buttons stand out from the rest of the site's color. Plus, the word "Continue" provides instructions on exactly what a user needs to do to sign up on the site. It's not overwhelming. It's not too formal or demanding. 
Huemor
On Huemor's landing page, you'll instantly see the call to action, "Launch," as the primary CTA. However, the secondary CTA reads, "Do not press." 
If you're a visitor, there's a big chance that you'll be tempted to press the button.
The copy works effectively because it uses reverse psychology. This might suit your landing page if your brand thrives in a playful or humorous voice.
Uber
If you're catering to two types of consumers, you might want to look at Uber's landing page. The CTA copy talks to two different personas—Uber drivers and Uber customers.
The primary CTA for drivers read, "Become a driver." It comes with a phrase, "Make money driving your car." It is straightforward but never demanding. It also appeals to your financial needs.
For Uber users, the primary CTA reads, "Sign up," but it is accompanied by the heading, "Your day belongs to you." This is an example of what you'll experience when you ride an Uber instead of public transportation.
If you cater to two different personas—like distributors/resellers and buyers, for instance—this straightforward approach by Uber is a great example.  
Spotify 
This music streaming platform offers two services—free and premium. But if you look closely at its landing page, the primary call to action speaks to audiences willing to pay for premium services. 
The "Go premium" CTA button indicates that target audiences can click on this button if they want to sign up for premium services. 
The second CTA, "Play free," also allows other consumers to try Spotify without committing to the subscription. 
This call to action statement eliminates the fear of commitment and encourages users to discover the music streaming platform. 
At the same time, the primary CTA is easily distinguished from the secondary CTA because of its CTA button. 
The primary CTA button is lime green with an opaque shape. However, the second CTA is transparent and blends with the image's background. 
To replicate this call to action, differentiate the statement for premium signups and free ones. Two separate CTAs make your landing page accessible to different buyers. 
T.C. Pharma
On its landing page, you'll see two colorful CTA buttons saying "Find out more" and "View products."
This is an effective call to action statement because it communicates the desired action to the target customers. 
To replicate this call to action, try to verbalize what action you need consumers to do. Don't forget to incorporate bold colors on the buttons to make it captivating. 
Writing a call to action doesn't need to be complicated. You can always create simple statements that communicate your brand, products, or services. Place yourself in the shoes of your preferred target audience to create an impactful and relatable call to action.