Many customer relationship management (CRM) solutions are available, though not everything is made equal.
So if you want to improve your business sales processes, you need to look for these ten key features:
Contact Management
Contact management is all about consolidating crucial customer data.
With this system, it's easier to access names, email addresses, social media accounts, and other vital customer information.
Granted that most CRM software solutions come with this feature, you need to choose one with the best contact management functionality.
Take the case of Active Campaign, where you can add contacts simply by clicking on the New Contact or Import option. You can upload a .CSV file, copy, or paste client data as is. If needed, you can download a list of clients according to your desired parameters.
Once you have uploaded your list, you can view their activities, subscribed lists, tags, etc. Should you need to add more fields, you can edit the customer database accordingly. You can even merge or delete your contacts as needed.
Interaction Tracking
Customer interactions are the communications that take place between your client and small business.
Tracking them is essential for it can help you reconnect with your buyers—the key to better customer satisfaction.
When you choose a CRM software, make sure to pick one with the following interaction tracking features:
Customer Segmentation
It's easier to manage interactions if they're segmented according to their status:
New. They're in the early part of the customer life cycle, for they only recently made their first purchase.
Existing. They're already in the sales funnel because they've made purchases before.
Past. While they've bought from your business before, they're no longer making purchases now.
Prospective. These clients require information, which can guide them towards future sales.
With the help of segmentation, you can launch marketing campaigns suited for each client's situation.
Customer Interactions
A good CRM solution should also track clients according to the following interactions:
Requests. These clients are asking for details regarding features or functionality.
Questions. They want to know more about your products or services.
Complaints. These customers are unhappy with the product or service they have received.
Compliments. They're telling you they're delighted with the service.
Tracking the different types of interactions is essential.
For example, those who made complaints will need to be attended by sales reps right away. If not, you stand to lose them to your competition.
Likewise, a customer relationship management (CRM) system can help you with canned responses. They will significantly help your sales team, for they don't have to answer the same question over and over again.
It's also ideal to choose a CRM software with collaboration features. This feature will allow you to forward the question or concern to the knowledgeable staff immediately. You don't want your client to wait for a few days simply because the question has been routed to different employees.
Likewise, choose a CRM tool with ticket status and quality assurance features. These add-ons can help you monitor and measure customer satisfaction through surveys or reports.
Lead Management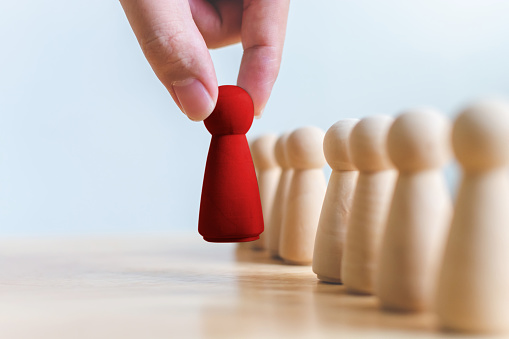 The lead management process is all about tracking and managing potential customers.
With the right CRM software, you can accomplish these necessary lead management tasks:
Lead Generation
This process is all about captivating your clients' interests and bringing them into your sales pipeline. It often involves various marketing strategies, such as PR or social media campaigns, advertisements, blog posts, white papers, etc.
With the help of CRM, your reps can generate leads efficiently.
Client Inquiry and Capture
This process involves recording the data of those who responded to customer communication campaigns.
Again, with the help of CRM, client inquiry can pave the way for a sales lead.
Contact Filtering and Grading
It's crucial to filter clients according to their requests, for it will help you grade them according to their potential. Doing so is beneficial for sales representatives so they can get to work right away.
Active Campaign comes with such CRM tools. One example is the lead scoring system, where you can grade clients based on email/website behavior, form submissions, etc.
Lead Nurturing
Nurturing leads is about establishing and maintaining customer relationships to move them down the sales funnel.
Again, it's wise to pick a program with these essential CRM features:
Welcome Campaigns
Once your lead has filled up a form or subscribed to your mailing list, you should welcome them.
Saying thank you is perhaps the most important, for it will show how much you appreciate them.
After saying thank you, you can task your CRM software to send an email series explaining your products or services.
According to experts, email campaigns can help you generate the most revenue (50%).
Re-Engagement Campaigns
As with any business, some of your leads may fall off during the sales cycle.
You need not worry about them, however, for your sales teams can reel them back.
All they need to do is use the CRM system to send re-engagement campaigns. Emails on new products, special deals, or white papers will make them think twice.
As always, don't go overboard with your re-engagement campaigns. Sending a lot of emails is one of the top reasons why clients refuse to re-engage.
Deep-Dive Product Campaigns
Deep-dive campaigns are perfect for clients at the learning stage of the sales funnel. Approximately 68% of marketers use content, although offering meetings or demos should work as well.
Multi-Channel Campaigns
Customers don't spend their entire day on a single social media platform. They may be going from one social media account to the next.
By having a CRM system, your sales team can follow your clients wherever they may be.
Promotional Campaigns
For clients in the final sales cycle stages, promotions like deals and discounts will push them to buy.
Remember: 75% of buyers check their inboxes because they're looking for bargains.
Email Client Integration
Email integration is all about harmonizing the tools and systems most businesses use for sending emails. Given the popularity of email campaigns, integration is one of the CRM features you need to consider.
For one, they can cut the time needed for your sales team to browse through multiple contacts. It's hard to comb through thousands of leads, after all.
It's one of the reasons why a CRM system (such as Active Campaign) is essential. With this, you can connect your Gmail, IMAP, and Exchange accounts with relative ease.
Remember: Email integrations can also help you create more compelling messages. It can help you add design details that will boost your sales performance.
Document Management
Document management is another CRM feature deemed essential for business processes.
With this, your sales rep can easily store, track, and manage documents—whether they're electronic or scanned images.
When it comes to document management, make sure to look for these CRM software offers:
Check-in, check-out, and locking. These features will help with simultaneous editing without overwriting another user's modifications.
Version control. It allows your sales and marketing teams to keep track of document changes and revisions.
Roll back. If there's an error in the current document, you can roll it back to the previous version.
Audit trail. It will help you determine who made documentary changes and when they did them.
Annotation and stamps. With CRM, you don't have to print a document, stamp it, and scan it again. You can digitally add annotations and stamps to your files right away.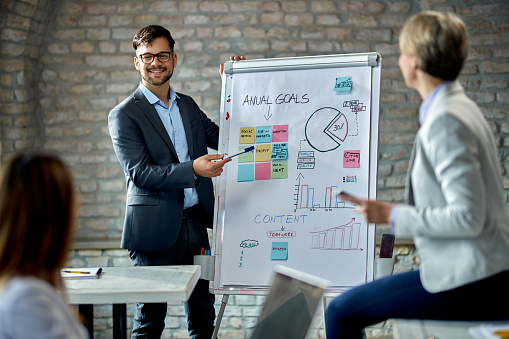 Quote or Proposal Management
If you're looking to improve your current sales figures, you need CRM software for quote and proposal management.
It comes with a bevy of benefits, such as:
Proposal Accuracy
Your small business needs to put an accurate and professional-looking proposal. Typos, bad graphics, and inconsistent formatting can make your quote look dubious to your customers.
Instant Data Access
This CRM feature provides sales teams with immediate access to inventory and pricing. That way, you don't end up disappointing clients with incorrect pricing or out-of-stock products.
Automation
One of the best features of CRM systems is sales force automation.
With this attribute, your reps don't have to create similar documents over and over again. They don't have to be limited to creating documents through MS Word or Excel, either.
Thanks to the customer relationship management software, all they need to do is use the autofill feature, and they're done!
Integrations
When it comes to picking a CRM application, it's best to choose one that works with other programs.
You'd want a system you can integrate with your accounting or e-signature software to hasten the upcoming sales process.
Pipeline Management
Managing a pipeline is all about overseeing the sales opportunities for your small business. It involves tracking clients throughout the different stages of the sales process until they are won or lost.
Managing your pipeline influences current business trends, among many other things.
With this crucial feature, you can:
Enhance the sales process. The pipeline will tell you where leads leak so you can seal the gaps right away.
Do sales forecasting. A CRM system provides pipeline deals you can use to calculate your future revenue.
Perform sales analytics. Why are your sales and marketing teams not hitting the quota? With the help of CRM features, you can pinpoint the flaws in your current strategies.
Review business performance. Managing your pipeline can help you evaluate your company and whether or not it's improving.
Vital CRM Features for Pipeline Management
While there are many CRM software options out there, you should look for one that has the following features:
Customizable sales and marketing stages. Everything will be more accessible if you segment your clients accordingly. A sample categorization is to classify your clients according to: newly qualified, analysis, proposed deal, negotiation, needs approval, or won or lost.
Multiple pipelines. This feature helps you track the CRM processes for every product or service.
Notifications. Your sales rep needs to make several calls, which is why you need to have a mobile CRM program with notification features.
Sales automation. With this attribute, you can automate assigning a sales rep or alerting the manager. Simply put, sales force automation will make everything easier.
Customer analytics. By measuring key performance indicators, you'll get the data crucial to your business needs.
Workflow Automation
More than being annoying, repetitive tasks can get in the way of efficient sales management. That's why it pays to use CRM systems with a workflow automation feature.
Workflow automation pertains to the design, execution, and automation of business processes according to company rules.
In other words, it can help improve accuracy, productivity, accountability, and job satisfaction.
When it comes to sales automation, choosing the right CRM solution can help you out with the following:
Customer Support Tickets
Apart from interaction tracking, your customer relationship management software should reflect customer support tickets as well. It takes time to shift between two programs, after all.
With the help of CRM software, you can efficiently perform marketing automation. In other words, you get to avoid the repetitive tasks that will slow you down.
For example, if your client submits a ticket, a CRM webhook can immediately alert the responsible representative. It can even provide a direct link to this concern.
Contact Management Updates
Without workflow automation, you will have to assign calls and check the status of each call manually. You also need to look each contact up in your CRM software.
If there's no existing contact, you will need to create one and fill in the necessary customer data.
With Active Campaign, you can create contacts automatically and update them as needed. You can even add tags and log calls for auditing purposes.
Billing Requests or Approvals
Usually, the legal team, finance manager, and sales manager need to approve a request before it can be sent out.
Thanks to CRM software, you can automate these tasks and hasten the release of billing requests.
As is the case of Active Campaign, all a sales rep needs is to submit a form. It will notify the legal team, which can choose to proceed or not to proceed. This sends an alert to the Finance Team, who will be given the same options.
Before you know it, the notification is at the level of the sales team manager. In just a few clicks, requests and approvals are ready for release.
International Currency Calculation
If you have customers around the globe, you need to deal with currency exchanges daily.
Good thing there's Active Campaign, which provides a webhook that makes exchanging easier. There's no need to calculate and adjust the annual contract value according to the current rates. The CRM software will automatically do these computations for you.
Customer Data Reporting and Analytics
Also known as CRM analytics, it refers to the interpretation of data in your current system. It's one of the essential features that provide:
A snapshot of the customer journey
CRM software systems can tell you where buying signals occur. These will help you track the metrics related to client satisfaction.
It's essential to follow the changes in your customer's lead status.
With the help of CRM software, you can track their website visits, social media engagements, and other metrics. These will help you determine the necessary marketing tools according to their stages.
Insights on customer relationships and retention
CRM solutions can help track your clients' positive and negative signals. It can alert you about open cases, which your sales reps should address right away.
Likewise, notifications on returning customers help provide an opportunity for upselling or cross-selling.
Sales Forecasting
Another customer relationship management feature you should look into is sales forecasting. It can help you predict growth according to your current sales pipeline.
For best results, go for a CRM system that offers:
Sales forecast records on demand
Adjusted pipeline estimates according to leads
Information regarding top leads
On Active Campaign, this feature is known as Deal Forecast. It provides an overview of the sales pipeline so you can make forecasts on a daily, weekly, or monthly basis.
This report also includes historical trends so you can make forecasts according to open or closed deals.
All in all, you'll find the following information on your deal report:
Total number of deals
Forecasted value
Actual value won
Accuracy of forecast
With Active Campaign deal forecasts, you can also filter results according to the following:
Pipeline
Currency
Deal owner
Close date (forecasted)
Deal creation date
Final Thoughts
CRM systems are vital for every business. They can help with contact management, lead management, and email campaigns, among many other things.
CRM solutions can also help automate repetitive tasks so sales representatives can focus more on their tasks and the deal itself.
Given the many CRM software options out there, it pays to be vigilant. As such, it's vital to pick a program that has most (if not all) of the features mentioned above.